Kelvin Quak shares about his life of drugs and crime before finding God, his road to redemption, answering God's call to missionary work, and serving in the Gospel-centred drug rehabilitation ministry in the mission field of China.
A Troubled Youth and a Stint in Prison
At the age of 16, I experimented with drugs out of curiosity. This led to the bondage of drug addiction, and I turned to crime to satisfy my cravings. I ended up in prison for seven years. Life behind bars was difficult, and after my release, I swore to turn over a new leaf and live a life free of drugs. However, I was soon drawn back into a life of drugs. Unable to break free from the clutches of drug addiction, I spiralled into hopelessness and contemplated suicide.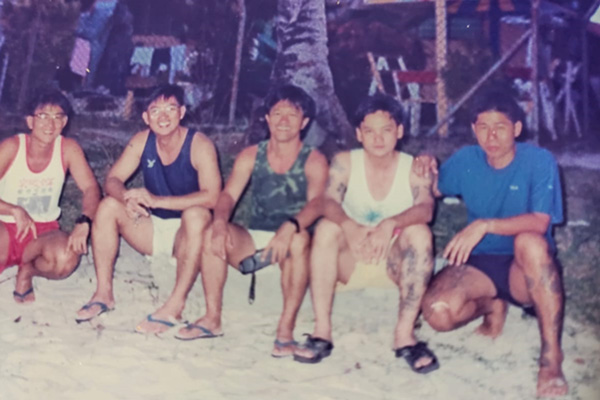 Saved From a Life of Drugs by God's Love
I was looking for non-painful ways to end my life of hopelessness when God sent two brothers-in-Christ who were former drug addicts themselves. They introduced me to a Christian drug detoxification and rehabilitation centre.
The process of detoxification was painful and unendurable without medicine. But God allowed the two brothers-in-Christ to take care of me. It was through their concern and encouragement that I experienced God's marvellous love. These brothers with changed lives gave me new hope and I was willing to repent and accept Jesus Christ as my personal Saviour.
Receiving God's Grace
As a new Christian, I began to read the Bible and pray every day. God's word enlightened me and changed my thoughts and perceptions. It helped me to see myself clearly – my weaknesses and ignorance. I regained my dignity and a positive self-image and turned away from my bad habits. I faced the challenges of each day with a positive attitude and did not have to depend on drugs.
Seeing this change in me also gave my family new hope.
On Christmas Eve 1990, at the age of 31 years old, I was baptised and became a member of Kampong Kapor Methodist Church.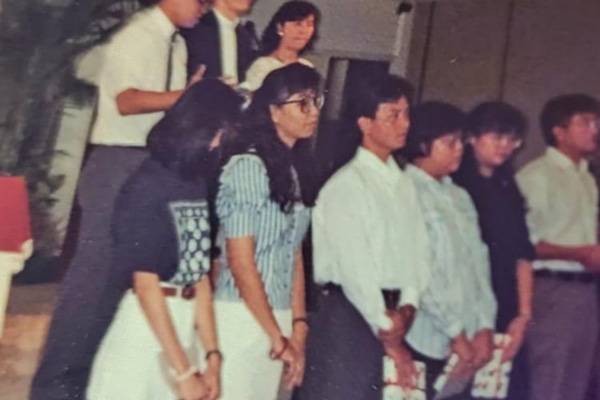 Answering God's Call to Missionary Work
My painful experiences and God's compassion in saving me made me so thankful that I wanted to stay on in the drug rehabilitation centre to serve the residents and share God's good news with them. I deeply believed that only God can change a drug addict's life.
God opened the way for me to prepare for ministry when I was accepted into Chin Lien Bible Seminary and then later into Singapore Bible College's (SBC) grassroot ministry programme. There was an emphasis on missions and I gradually opened my heart to missionary work after going on several short mission trips with the SBC teachers.
In 1994, I voluntarily went to Wu Oi Christian Centre in Hong Kong to gain more experience in Gospel drug rehabilitation. The director of Wu Oi, Mr Johnson Ngai, shared with me the serious drug problem in China and his vision of carrying out Gospel-centred drug rehabilitation work in China. There were many Christian drug rehabilitation centres in Singapore but none in China.
On returning to Singapore, I spent nine months in prayer together with some church brothers and sisters in Christ to clarify God's calling. This led to my commissioning as a missionary in 1995 by Kampong Kapor Methodist Church.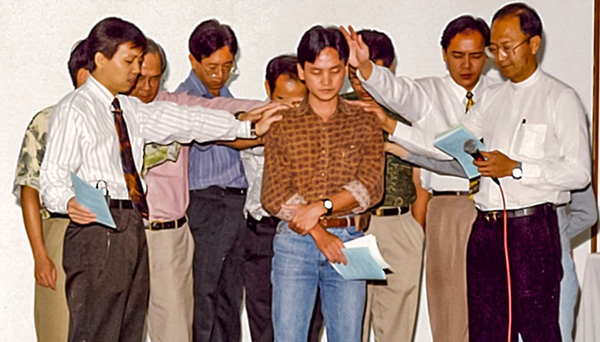 Helping Others Walk the Drug-Free Path with Christ
If making disciples of all nations (Matthew 28:19-20) is a daunting task, reaching out to those who are struggling with substance abuse is a greater task and reminds us to rely wholly on Him. I draw strength from Him in Acts 1:8 – "but you will receive power when the Holy Spirit comes on you; and you will be My witnesses in Jerusalem, and in all Judea and Samaria, and to the ends of the earth."
In June 1995, I joined the Centre for Development of Transformation Ministry International Limited (CDTM), and I was sent to the Zhucun Drug Rehabilitation Centre in Zengcheng City, Guangdong Province, as a volunteer. I provided counselling and explored plans to establish a drug rehabilitation centre. I lived in the government-run Zhucun Drug Rehabilitation Centre for a year to understand the situation in Guangdong.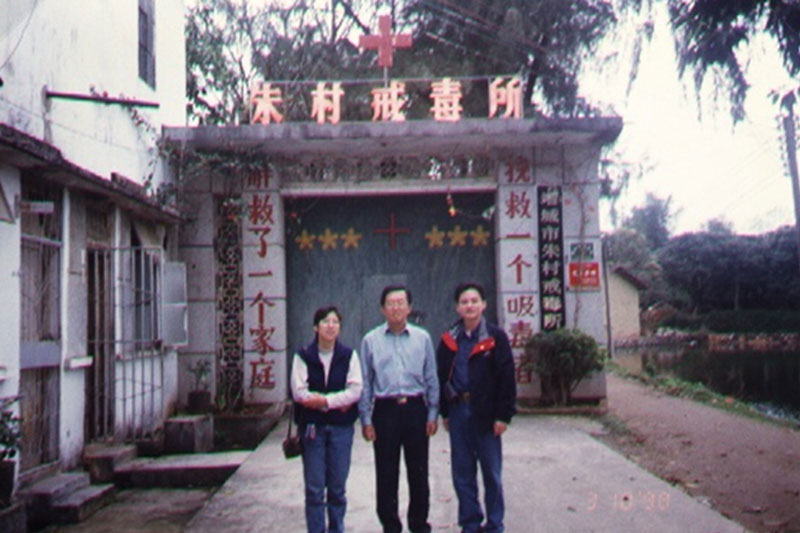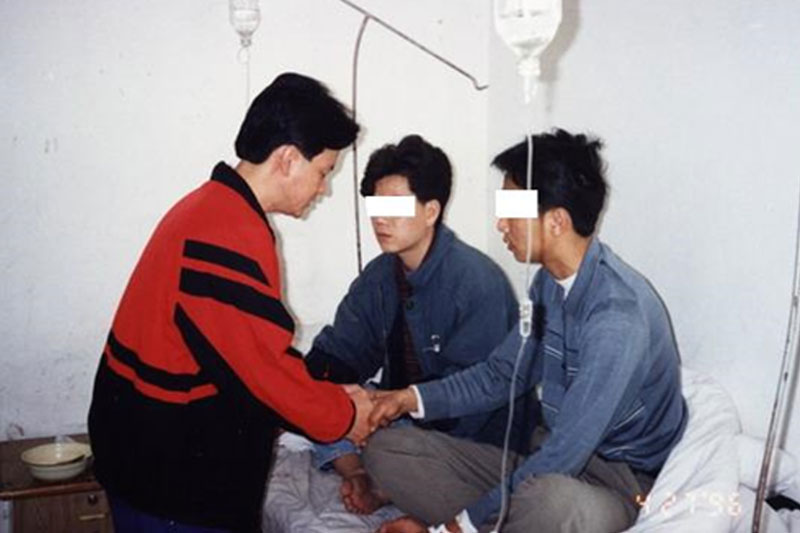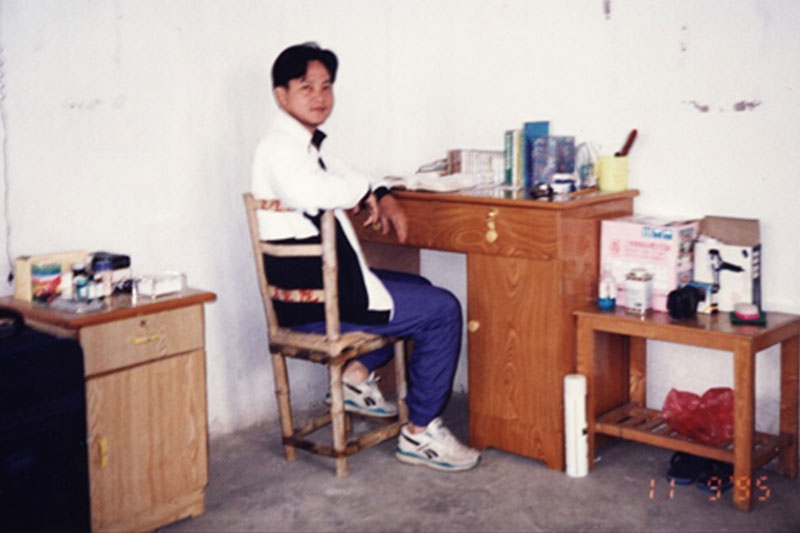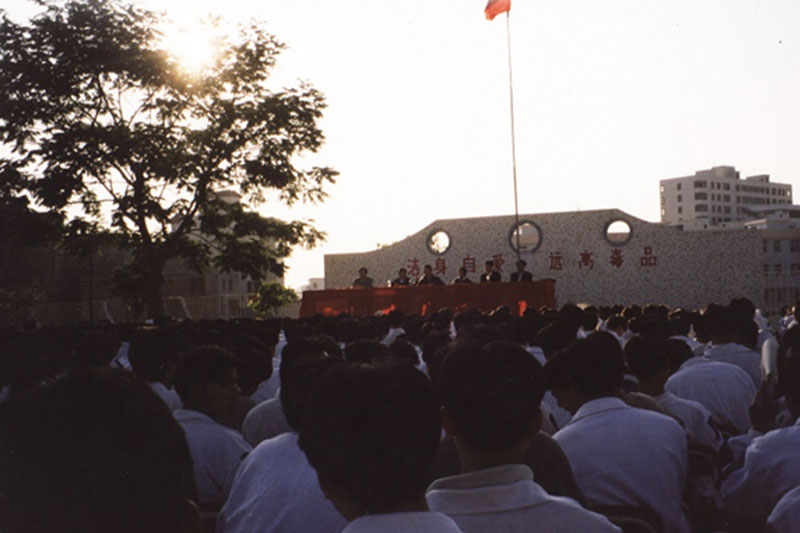 (Editor: Kelvin lived communally with the inmates in the Zhucun Drug Rehabilitation Centre. They were shocked that an overseas volunteer worker would want to live inside the centre as it was like a prison. At the same time, Kevin earned the respect of the inmates for living with them and for being a recovered addict.
The time in the Zhucun Drug Rehabilitation Centre helped to open doors. Kelvin went on to establish a drug rehabilitation counselling service centre in February 1997 in cooperation with the Zengcheng Church and a drug rehabilitation training centre in 1998. He was invited by various government departments to give talks in schools and government-run drug rehabilitation centres. Kelvin also had the opportunity to share the Gospel as the basis for drug-detoxification in churches around the province.
After eight fruitful years in Guangdong, the Lord led Kelvin to a new mission field.)
From a Leprosy Treatment Centre to a Drug Rehabilitation Centre
At the beginning of 2003, I brought my wife, Lay Hwa, and daughter, Rachel, to Fuzhou City, the hometown of Lin Ze Xu, a national anti-opium hero. While providing complementary drug-rehabilitation counselling at one of the Community Health Service Centres, I became aware of the severity of drug abuse in Fuzhou. God gave me a burden and I prayed to God, asking Him to prepare the place.
Amazingly, God led us to a leprosarium located in the plains among the mountains. As access to the place was difficult, the original leprosarium had been abandoned, and the facility left in a state of disrepair. Hence the local Village Secretary was willing to let us use the place free of charge as a drug rehabilitation centre for a period of time. We later signed a 30-year lease at a nominal fee to secure long-term use of the place.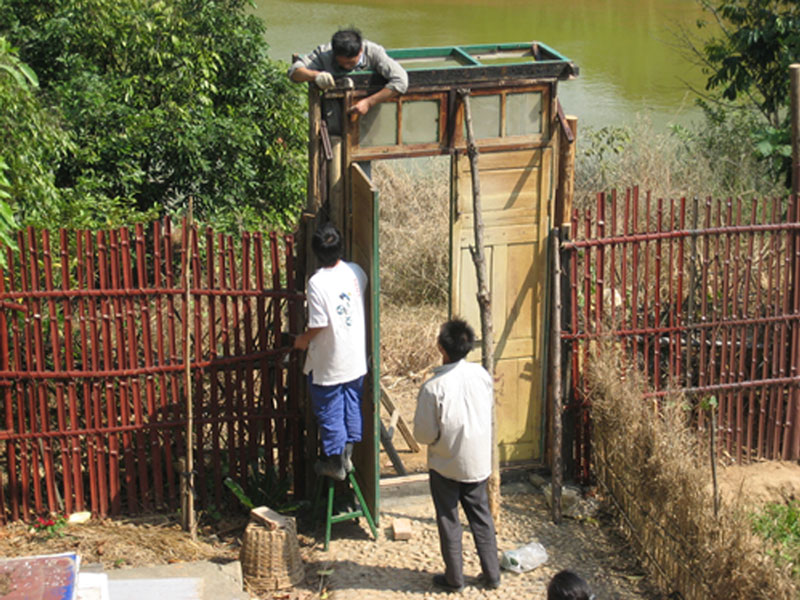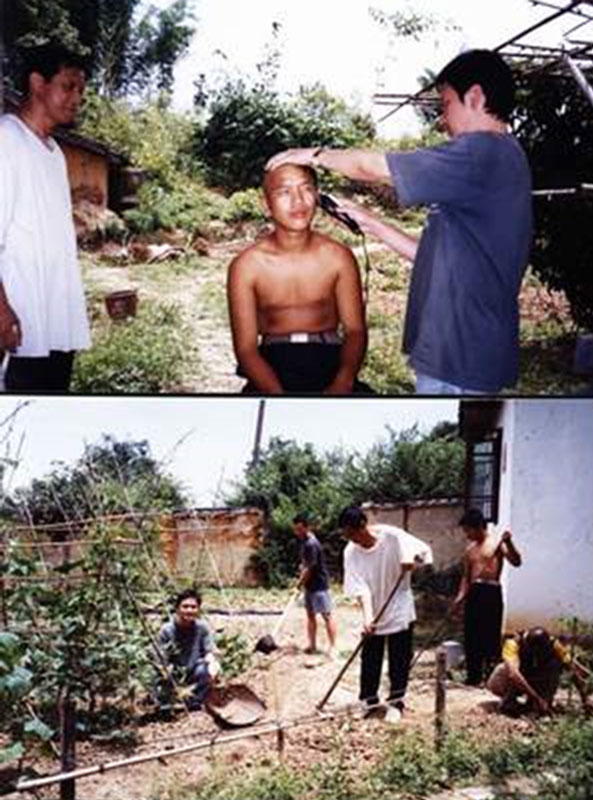 We carried out simple repairs and disinfection, stocked up daily necessities, and established the "White Sands Faith Rehabilitation Centre" (白沙信心康复园), or "Faith Farm" for short.
Faith Farm took in our first residents, providing free gospel rehabilitation treatment. Through Bible teaching and life skills training, we helped the residents to reconcile with God and rebuild their lives. Life at Faith Farm was simple, modest, and scant – crops were grown, livestock raised, and firewood used for warmth and cooking. Initially, there were only a few volunteers and participants due to the lack of funds and difficulty in recruiting a full team.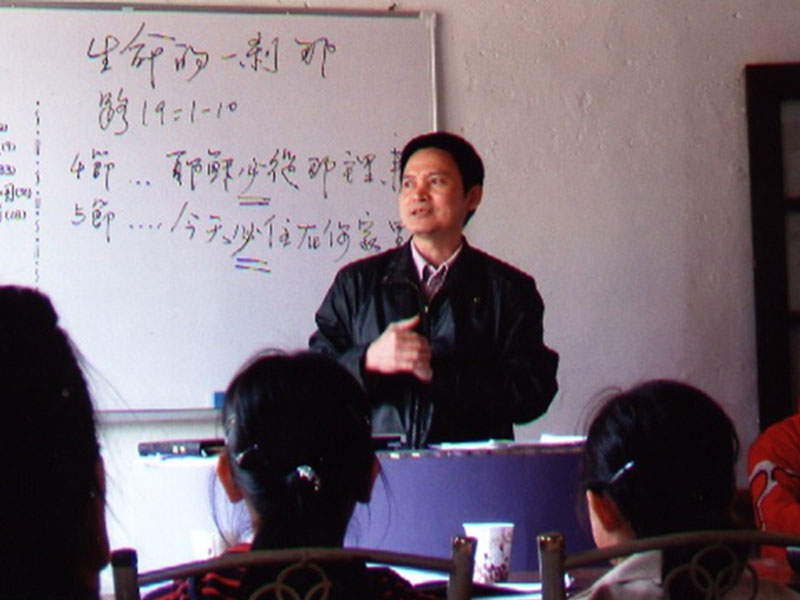 Owing to limited funds and manpower shortage, I had to personally attend to almost everything. I met with many difficulties. However, those hard times made me learn to trust and depend on God. Soon, people came from all over China, such as Guangdong, Guangxi, Hubei, and Xian, seeking treatment for their struggles with drug abuse.
The Power of the Gospel
In Gospel-centred drug rehabilitation, we share the Gospel every day. Worship music can be heard and there is also heartfelt praise and thanksgiving to God in everyday interactions. Many programme participants successfully broke free of the bondage of drug abuse and accepted Jesus as their Lord and Saviour with joy and thanksgiving in their hearts. We were delighted to see some successful residents who went on to study biblical theology and get training to serve in gospel drug rehabilitation work. Some of them even availed themselves to God's calling to stay behind as co-workers in the Faith Farm.
This is the power of the Gospel; Jesus never stops loving us. He is the turning point in our lives, who absolutely changes us. Indeed, as it is written in Romans 1:16, "For I am not ashamed of the gospel, for it is the power of God for salvation to everyone who believes…".
A Time of Separation
After running Faith Farm for five years, I handed the ministry over to the locals and returned to Singapore with my family in 2008. Unexpectedly, we received a call from our co-workers not long after, urging our return, because they were finding it very difficult to continue the work due to the lack of manpower, resources, and support.
After hearing this, I was saddened. My family prayed together, and we decided I would return to Fuzhou alone while Lay Hwa stayed in Singapore to look after my mother and oversee the children's education.
Thanks be to God! He gave me the faith and confidence to continue shouldering this ministry. I also received the support and encouragement of brothers and sisters in church. In 2009, I became a missionary with the Methodist Missions Society (MMS) and the ministry became part of MMS' work. We were eventually able to hand over Faith Farm to local co-workers.
Missionary Work Beyond Faith Farm
In January 2010, I was engaged by the Fuzhou Red Cross Society to be their Honorary Executive. This led to the establishment of the Fuzhou Red Cross Community Care Centre on 25 June 2010. The centre provided recovery counselling and equipped drug-rehabilitated persons with preventive measures against re-offending.
We also worked with youths and care groups, and organised fellowship gatherings in the restaurants run by drug-rehabilitated persons as a way for God's love to reach the local communities.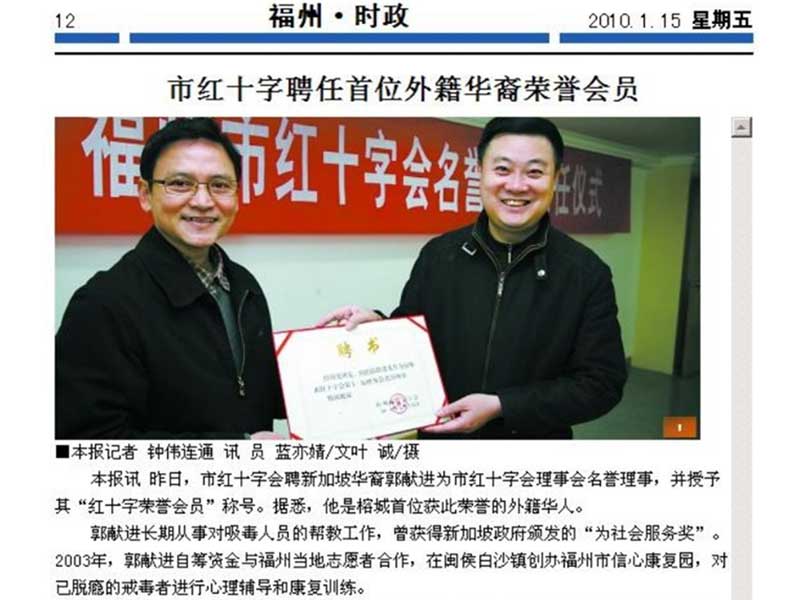 God's Amazing Grace
Reflecting on the journey so far, I am in awe of God's marvellous work. Nothing was achieved through my personal endeavours. However, God's strength is perfected in man's weakness. We learn much more from times of afflictions than from times of smooth sailing. God's amazing grace is innumerable.
God also surprised me in an unexpected way. In order to equip our co-workers, I recommended one of them to be admitted into a Hong Kong seminary theological course in 2009. I accompanied this co-worker during his studies in the seminary. Eventually, the seminary lecturer encouraged me to also take up studies. After three and a half years, I attained a Master's Degree in Practical Theology in December 2013. To have been able to overcome the many difficulties, such as my poor foundations, my hectic ministry, my family commitments, and completing my degree was beyond my imagination. I believe all this was possible because of God's amazing grace!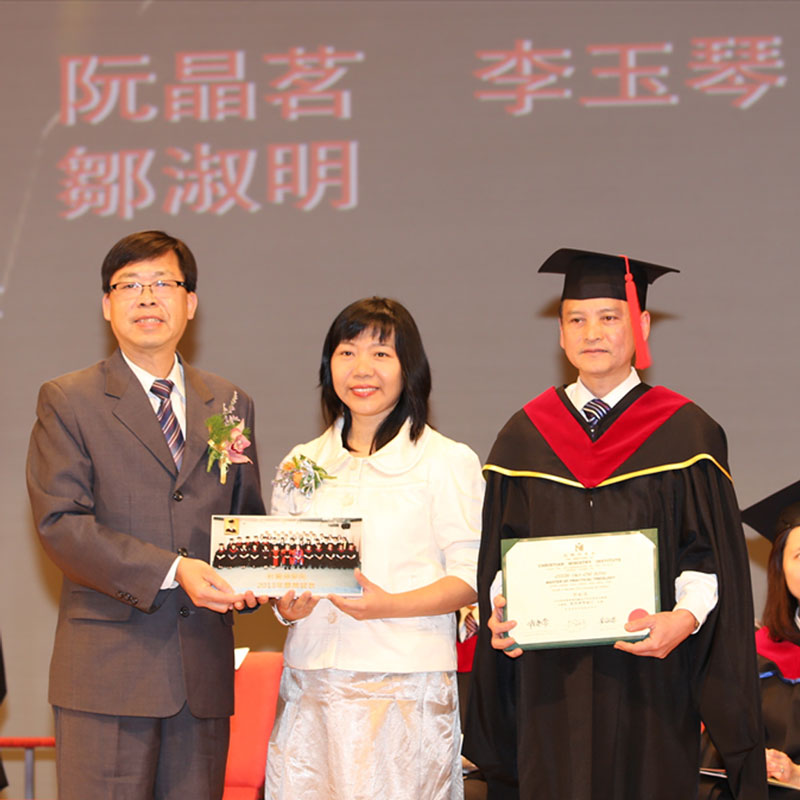 (Editor: Kelvin continues to advocate Gospel-centred drug rehabilitation ministries and aftercare recovery. Gospel-centred drug rehabilitation is still in its infancy in mainland China – your support and prayers are needed as there is much more of God's work to be done.)
Photos courtesy of Kelvin Quak.
---