Know what's happening in the Church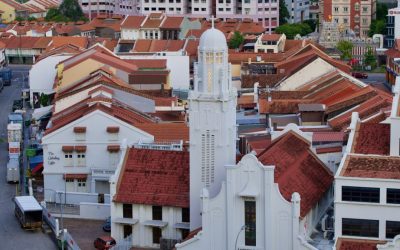 In the middle of Little India, an elegant white building stands at a clearing where narrow roads meet. Kampong Kapor Methodist Church (KKMC) has been in this location since 1930. Designed by the architectural firm Swan and Maclaren, this building with its quasi-Art...
Check out the upcoming events in our Church
Discipleship Explored is intended to help believers know how to live as disciples of Christ Jesus in our day. All believers are welcome to join, especially those who are new believers or recently baptised.
Dates: Thursdays, 11 Aug to 6 Oct 2022
Time: 7.30pm to 9pm