Know what's happening in the Church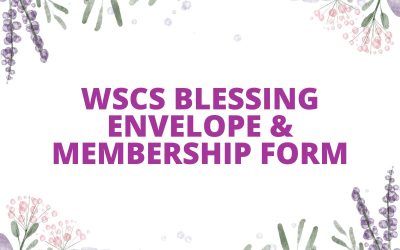 About WSCS WSCS (Women's Society of Christian Service) aims to help women grow in the knowledge and experience of God as revealed in Jesus Christ, challenge them to respond to God's redemptive fellowship, make Christ known throughout the world and develop a personal...
Check out the upcoming events in our Church
How do we engage with people today who believe that Man's
reasoning, wisdom, and philosophy are all there is?
Date: Saturday, 29 Oct 2022
Time: 2pm to 6pm
Witness without fear! And marvel at the Wonder of God's amazing love in your LG. LifeGroups leaders and members are encouraged to attend this training session.
Date: Saturday, 1 Oct 2022
Time: 9am to 11am
Over four sessions, the KKMC young adults will be studying Eugene Peterson's book "This Hallelujah Banquet", which is based on the letters of Christ to the seven churches in the book of Revelation.
Dates: Saturday, 1 Oct 2022
Time: 3pm to 5pm
Let's come together for Church Prayer Time!
Date: Wednesday, 5 Oct 2022
Time: 8.00pm to 9.30pm
Project 5 Loaves & 2 Fishes is a community event where we invite our neighbours to come by the church to pick up food and essential household items that they might need.
Date: Saturday, 22 Oct 2022
Time: 12nn to 3pm
KKMC is working with Celebrate Christmas in Singapore (CCIS) to spread the joys of Christmas to children of disadvantaged families.