Know what's happening in the Church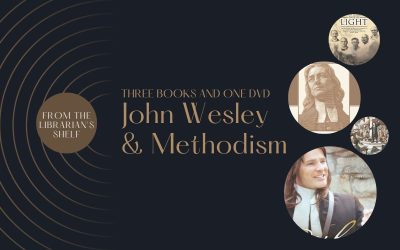 On 24 May, we and other Methodists remember the day in 1738 when John Wesley felt his heart "strangely warmed" at a meeting at Aldersgate, London. He later said in his journal that "I felt I did trust in Christ, Christ alone, for salvation; and an assurance was given me that he had taken away my sins, even mine, and saved me from the law of sin and death." The church library hopes that these 3 books and 1 DVD on the life of John Wesley and earlier Methodists will continue to inspire you to live your life for God just as they did.
Check out the upcoming events in our Church
Do you know the reason many are unable to walk in wholeness and the purpose of God? It's because we are broken on the inside. Come and learn the causes of our brokenness like rejection, fear, guilt, anger, rebellion, bitterness, negative soul ties, shame, and find freedom in the power of the Holy Spirit. Lord Jesus said in Luke 4:18 "He sent me to heal the broken-hearted and to set the captives free."
Date: Friday, 2 Jun 2023 (Vesak Day Holiday)
Time: 8.30am to 5.30pm
Join us for a time of fun, fellowship and football, and bring along your friends too!
Date: Friday, 2 Jun 2023 (Vesak Day Holiday)
Time: 10am to 12nn
Join us for a time of prayer as we hear from recent trippers to a South East Asia country share about God's goodness!
Date: Saturday, 3 Jun 2023
Time: 2pm to 4pm
Young adults, come study the book of Ephesians together!
Dates: Sundays, 11 Jun to 30 Jul 2023
Time: 11.30am
Come and hear local actor Desmond Sim share his life journey and testimony. (Conducted in Mandarin only)
Date: Sunday, 11 Jun 2023
Time: 2pm
Project 5 Loaves & 2 Fishes is a community event where we invite our neighbours to come by the church to pick up food and essential household items that they might need.
Date: Saturday, 17 Jun 2023
Time: 12pm to 3pm