Will you tear up your ticket to Tarshish and go where God asks?
While many churches had a shortened youth camp or none at all, God enabled KKMC to continue with our annual youth camp for the usual 4-day duration in a hybrid format – meetings in person at church, and online meetings. Because of this format, 2 youths (children of our overseas members) were able to participate from Calfornia during the online segments!
Organising the camp was no mean feat as the committee had to overcome the hurdles of Phase 2 restrictions and think out of the box. Kegan Ang, Youth Ministry Chairperson and Camp Chairperson said, "While planning the camp, we wondered how God could work through a half-online camp when everyone was already experiencing screen fatigue and there was much uncertainty surrounding the new camp format as well. But, once again, God showed His power through the camp."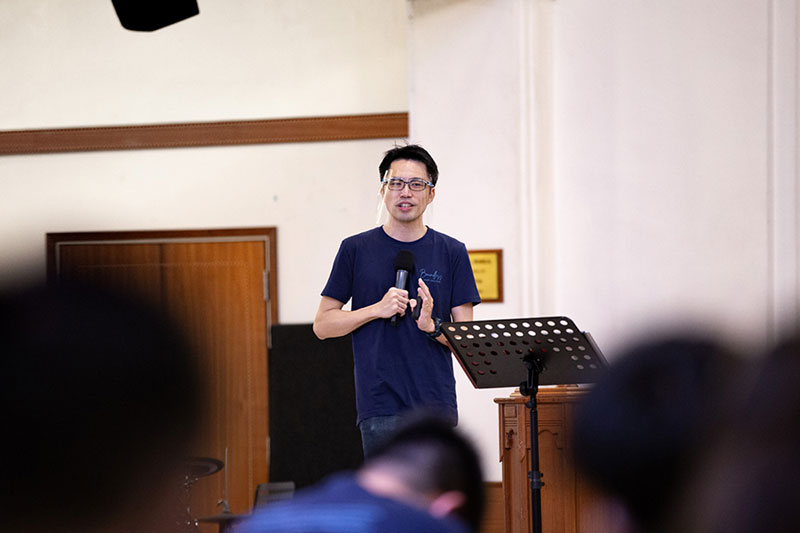 The theme talks by Ps Anthony Phua based on the book of Jonah spoke deeply to the campers, and the groups also presented amazing ideas for community outreach projects at the inaugural Case Competition.
"I had thought the Case Competition would be challenging, especially for the younger ones. But I was pleasantly surprised at the quality of the presentation, the thoughtful discussion among the groups and the creative proposals that were presented. Through the Case Competition, the intent was to educate the youths in loving outreach, help them understand how we can be relevant to the community, and to suggest concrete actionable plans going forward. This was achieved during this camp as God guided the groups," said Chern Siang Ling, who was the Pastoral Team representative for the camp.

Outgoing youth leader shares her reflections
For Joycelyn Tan, the camp marked the end of a season serving as a Youth Leader for the Y3s.
"Stepping down is bittersweet. My heart is heavy because I've grown attached to the youth but I look forward to rest," Joycelyn shared. "In spite of the Covid-19 restrictions last year, I saw many youth, leaders and parents fight hard for each other. They took up additional responsibilities so that we could gather physically, and stayed when only a handful showed up. I'm so proud of how much each youth has grown and I know that there's more to come."