34 young adults and 1 young-adult-at-heart set out for Batam for the inaugural Young Adults (YA) Retreat from 14 to 16 July 2023. We thank God for enabling the participants to attend despite their intense schedules, and for His presence at the retreat.
The group had met the week before departure to understand what was in store for us and to prepare a short activity for a mission exposure segment. It was amazing to witness the camaraderie among the YAs and how things came together despite the limited amount of preparation time.
The YA Retreat was meant to be an opportunity for young adults to leave behind the busyness of daily life to concentrate on the things of God, and to grow and serve together as the body of Christ. As a community, the YAs were encouraged to meditate on the theme verse in Hebrews 10:23-25, and on the idea of "Rekindle".
"Let us hold fast the confession of our hope without wavering, for he who promised is faithful. And let us consider how to stir up one another to love and good works, not neglecting to meet together, as is the habit of some, but encouraging one another, and all the more as you see the Day drawing near."

– Hebrews 10:23-25, ESV
YAs discussed what this meant to us individually through discussions during the retreat, and bonded through our conversations.
We visited the Girls' Brigade Community Development Limited (GBCDL) Sewing Centre on the second day of the retreat. The YAs had the opportunity to use a sewing machine, even learning how to sew a drawstring bag with it. Through this activity we gained a better sense of the work that the Girls' Brigade was doing in Batam. The centre provides upskilling training for the local community so that they can work in sewing factories to earn a living.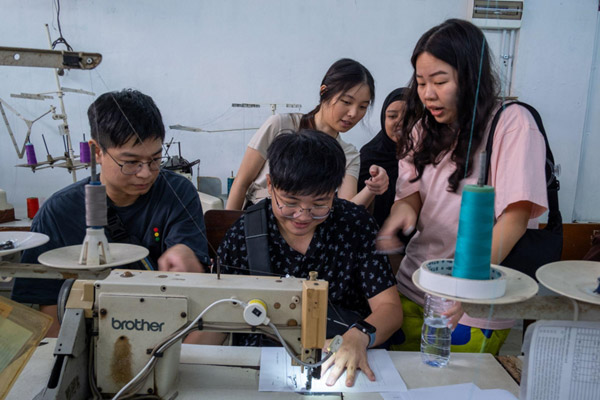 A key highlight of the retreat had to be the mission exposure segment on Day 2 with GBCDL's local ministry partner, Yayasan. The segment was meant to bring awareness to the needs of God's children in Batam, and to provide an understanding of the Girls' Brigade's mission there. YAs visited children in different villages situated in landfills, and rural towns and slums.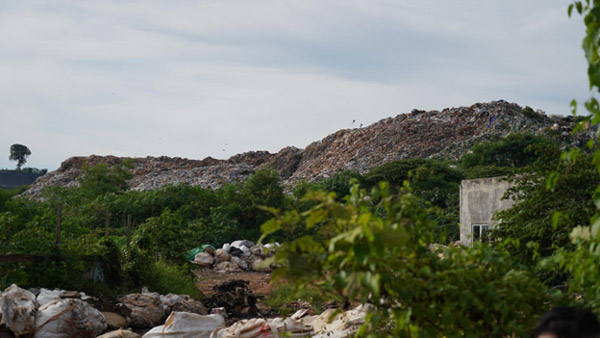 Joseph shares more about his experience: "I felt really excited about the mission outreach segment when I found out about it a week before the Retreat. However, things started to get really tough for me on the school front. I'm really thankful for my group mates, who used their giftings to great use during the outreach segment and helped us to pull through during the segment. I could see that every one of us had a role to play and we did them well. Seeing that we did it together as a group made the experience meaningful for me. I learnt not just to trust my group, but more importantly, God. It was a reminder that I cannot achieve things alone. [The experience] was truly an amazing rekindling of my relationship with God." – Joseph Tan, 19.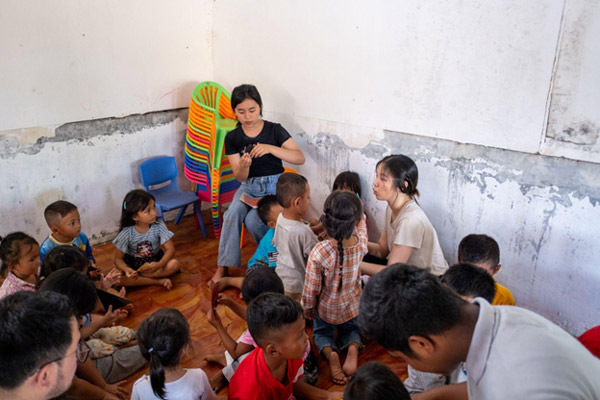 Jolyn from the Mandarin Ministry adds: "I went for the Retreat with the expectation to… retreat! But I guess God had other plans. The outreach experience showed me that even in an environment that is resistant to the gospel, God's love can still be made known through our actions and the love that we show to others."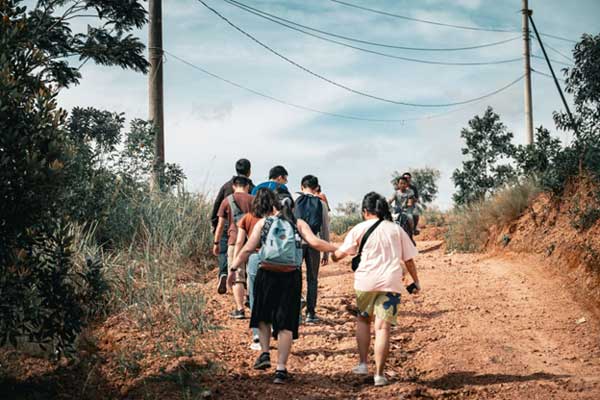 Spending an extended length of time together also allowed people who might not have known each other well before to fellowship. We shared our situations and struggles at work while feasting over seafood. We were blessed with good food throughout our time in Batam, visiting different hawker centres and food courts.
Last but not least, we spent time worshipping and focusing our eyes on God and His work. We spent the morning of Day 2 under one roof, singing praises to the Lord, feeling His holy presence amongst us as we prayed for one another.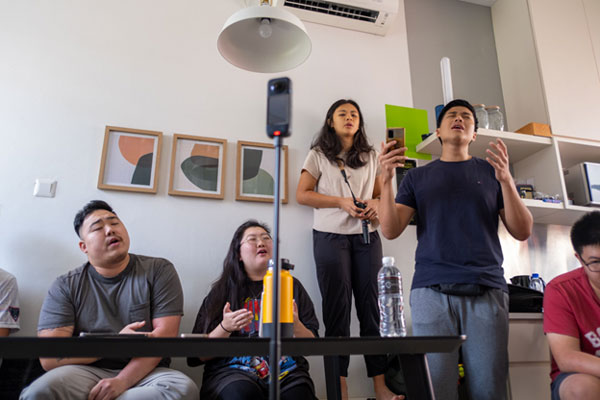 The YAs also visited Grace Methodist Church and heard the Word preached about what it meant to be good soil in Matthew 13, and how we might be able to be good soil, hearing the Word, understanding it, and bearing fruit, yielding manyfold. The Word that was preached resonated with what we had heard from each other at the retreat – that it was important not just to receive, but also to plough back to the community to serve in our unique ways.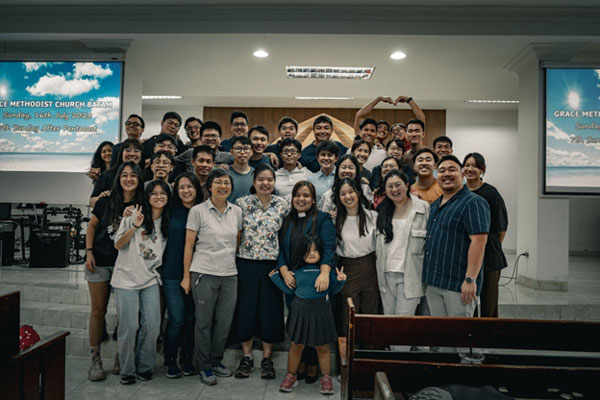 We thank God for His goodness and for being present at the retreat. Many young adults made new friends and formed new bonds during the retreat. Through individual reflection and group sharing, we explored ways we could each contribute to a community that grows and serves together. The Young Adults committee also walked away in awe of God's work and took away new ideas for initiatives that could help to nurture connections across church services and age groups in KKMC.
We thank the larger church for continuously praying for the building up of this ministry and community. We can see God moving in KKMC among the young adults and are excited about the things to come. Thanks be to God, Hallelujah!
Here's a short clip about the YA Retreat: