About WSCS
WSCS (Women's Society of Christian Service) aims to help women grow in the knowledge and experience of God as revealed in Jesus Christ, challenge them to respond to God's redemptive fellowship, make Christ known throughout the world and develop a personal responsibility for the whole task of the church.
About the Blessing Envelope
Your gifts for the Blessing Envelope will go to fund TRAC WSCS Conference Dues ($10 per member), KKMC WSCS General Fund, Missions and events. Read the letter below from our KKMC WSCS President, Mrs Annie Chin.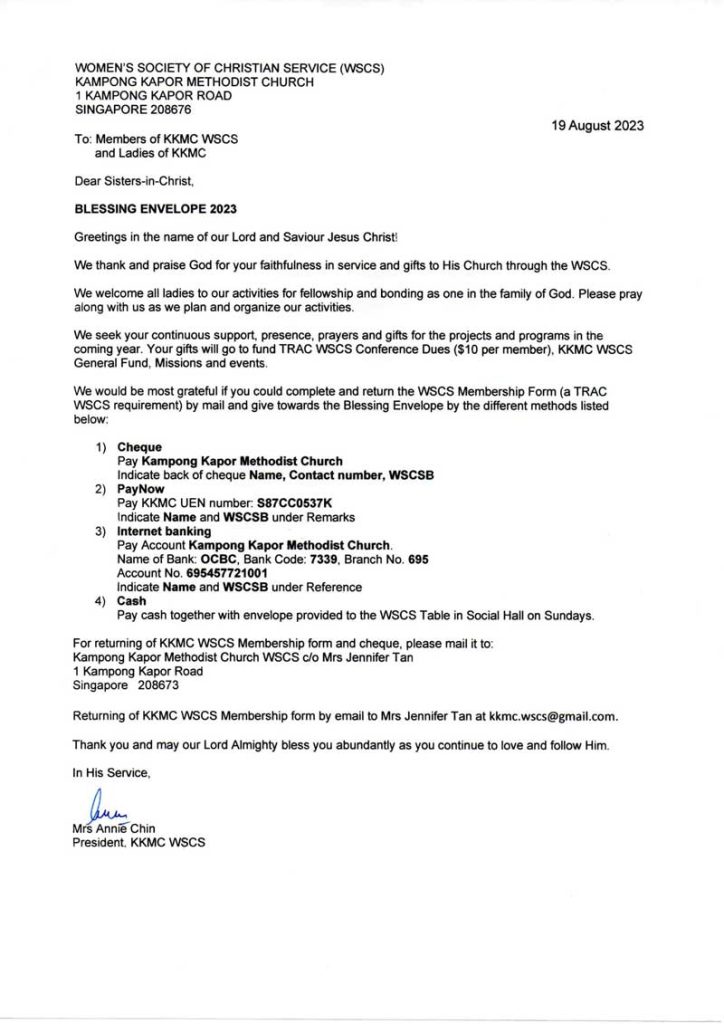 Membership Form
A hardcopy letter and Blessing Envelope will be sent to existing members.
You can either fill up the hardcopy membership form and return it in the enclosed Blessing Envelope, or fill up the online membership form.
Please contact the Church Office / Jennifer Chan for any enquiries.