We are at our final week of #kkmcwwj (and so much closer to Christmas!); how has your experience been so far? We hope that the weeks of continuous meditation and fellowship have built a wonderful and valuable habit to bring into the new year.
Here are the final set of verses:
Advent Week 4 Isaiah 1:18 "Come now, let us reason together, says the Lord: though your sins are like scarlet, they shall be as white as snow; though they are red like crimson, they shall become like wool. Colossians 3:15 And let the peace of Christ rule in your hearts, to which indeed you were called in one body. And be thankful.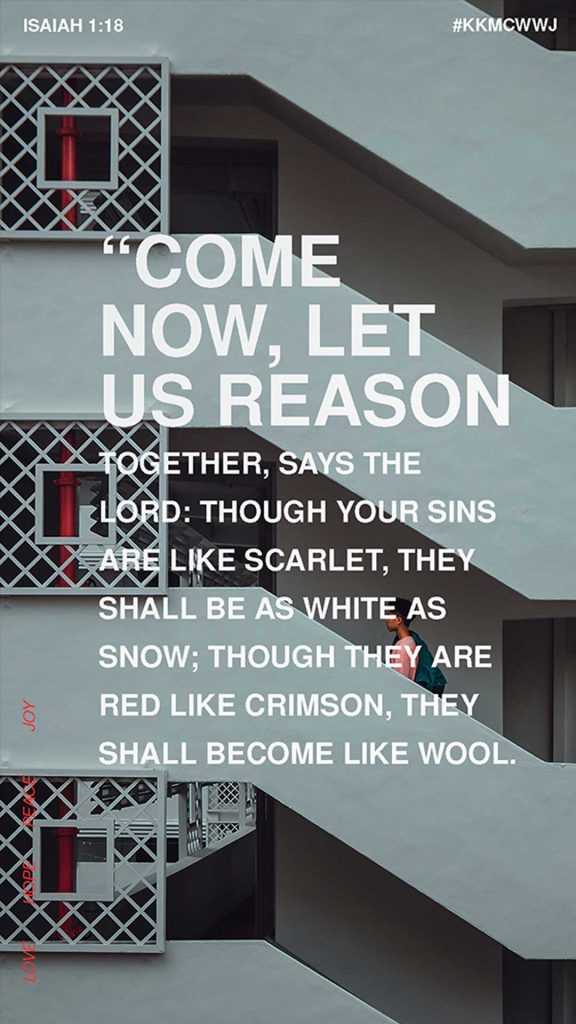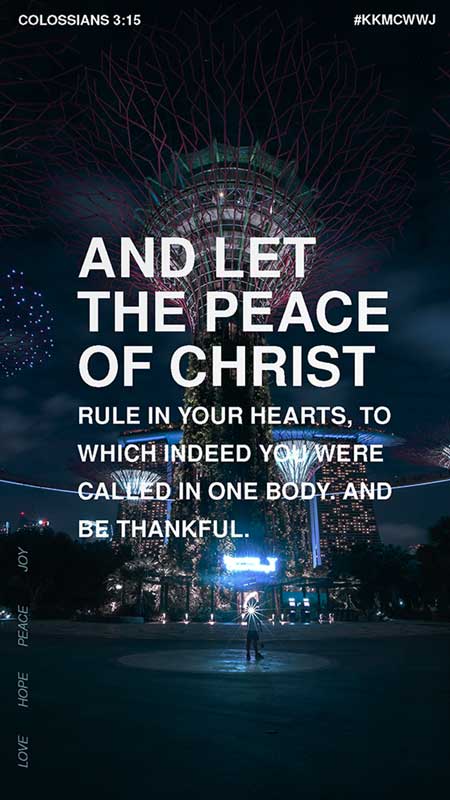 Also, here's our tip for the week:
Pray about how God has been speaking to you through this activity. Have you enjoyed it and reconnected with fellow KKMC members?
Let's finish strong and continue to take time to dwell in the presence of our Lord and those whose hearts are obedient to Him. Do remember to hashtag #kkmcwwj as you post your reflections on social media as we'll be on the lookout for those! Have a blessed week ahead!