Welcome to the first week of Walking With Jesus! Trust that the Lord has led you to join this journey to reflect on His Word and to connect with other KKMC friends. As we start this new week, let us take time to:
Walk or jog with other KKMC friends (Maximum of 5 to a group)
Meditate on and memorize a Bible verse as you walk or jog
Share your reflections and a meal with your group when you finish your walk
Share your reflections – just 2 or 3 short sentences – and photos of your walk
Here are the verses for this week:
Advent Week 1
Ps 62:5-6
For God alone, O my soul, wait in silence, for my hope is from him. He only is my rock and my salvation, my fortress; I shall not be shaken.
Revelation 3:20
Behold, I stand at the door and knock. If anyone hears my voice and opens the door, I will come in to him and eat with him, and he with me.
We've also prepared meditative images as you roam Singapore in this week's Advent-ure: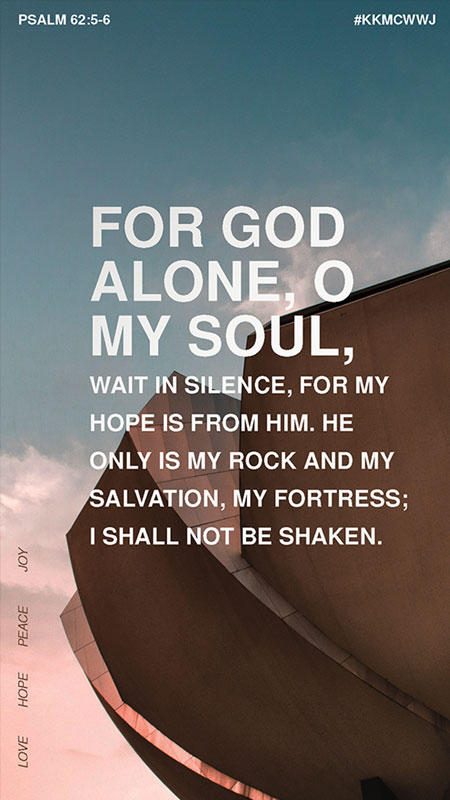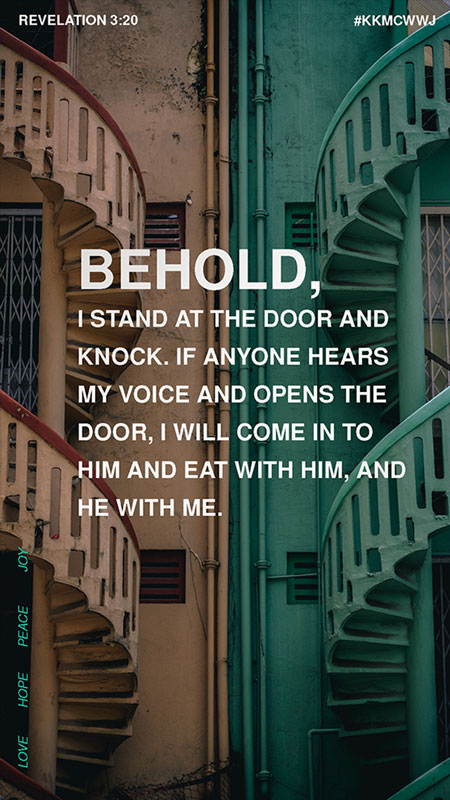 Also, here's our tip for this week:
Walk with friends with whom you can talk, but also with whom you can be quiet while meditating!
So put on your walking shoes and let's get going! Share your reflections and pictures on your socials, tag us and include #kkmcwwj. God bless!