Chern Siang Ling, Lay Executive Staff member at KKMC, shares about how she encountered El Shaddai – God Almighty, the all-sufficient One – in her journey as a missionary of service in community outreach efforts is just as important in telling the same story.
As followers of Jesus, we know we have to completely rely on God as our El Shaddai. For some believers, this happens only when we are put in situations which require us to completely surrender and acknowledge His all-sufficiency. In this frank interview, Siang Ling shares about how she decided to take a leap of faith into the mission field.
"I was a public servant at the Economic Development Board (EDB), doing policy and planning work, and working on free trade agreements. I worked hard and all was good on the work front, but I also felt the Lord calling me."
"I went to the Watchnight service at KKMC on 31 December 1995 feeling pleased with a year that was ending well. As I sat reflecting on the year that had just passed, a question popped into my head, 'Siang Ling, you've accomplished a lot this year. But did you accomplish anything?' In the darkened sanctuary, my feelings of smug satisfaction turned to total emptiness."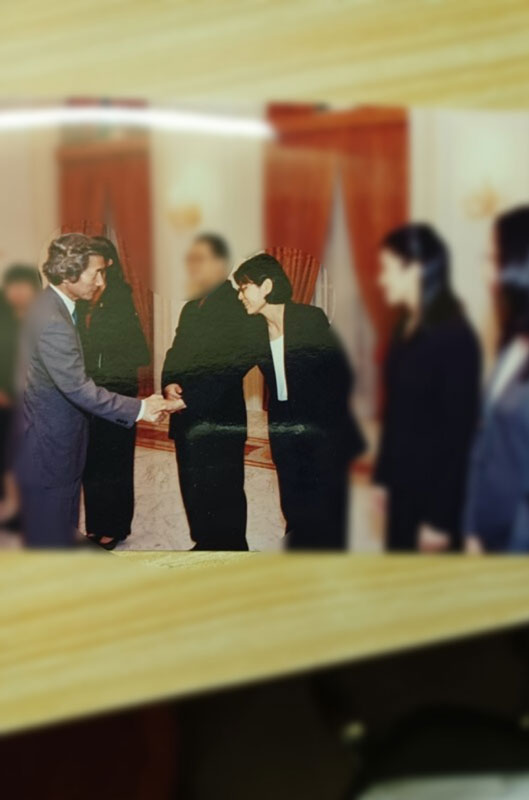 When the new year started, a church friend suggested that Siang Ling enroll for a Masters course in Southeast Asian Studies at NUS. She signed up for it and chose to focus on Vietnam as she had previously studied Vietnam's financial systems for her Honours degree in economics, so this dovetailed nicely. Could God be using these signposts to prepare Siang Ling for what lay ahead?
At that time, Siang Ling was serving as a volunteer with the Fellowship of Evangelical Students (FES), a group that works with Christian fellowship groups in the tertiary institutions. A contact from FES suggested that Siang Ling lead a team on a mission trip to Vietnam. She was reluctant because she was working towards a promotion and did not want to take leave from work, so she told him that she would pray about it.
But when she prayed, God said to her, "Siang Ling, I am going to do a work in the lives of those who go on this trip. But this trip will not happen if you do not go. And you will be accountable." Siang Ling went on the mission trip in 1999. Of the ten people who went, seven eventually became missionaries, including Siang Ling.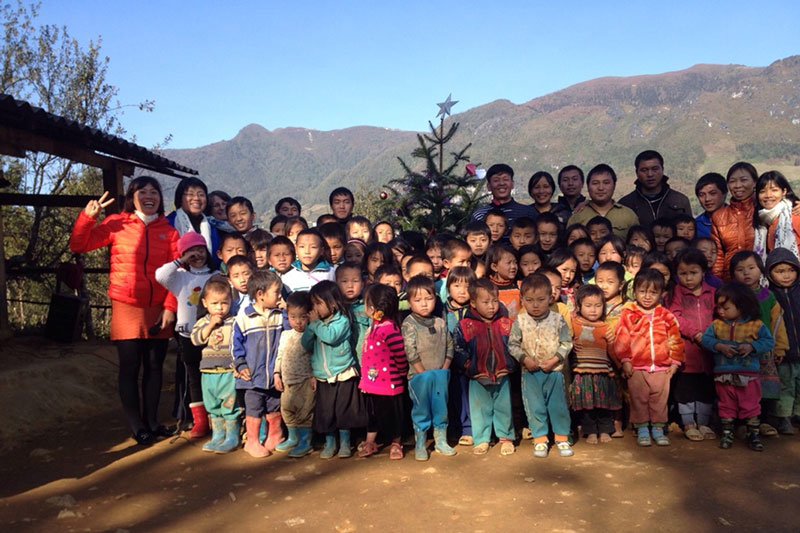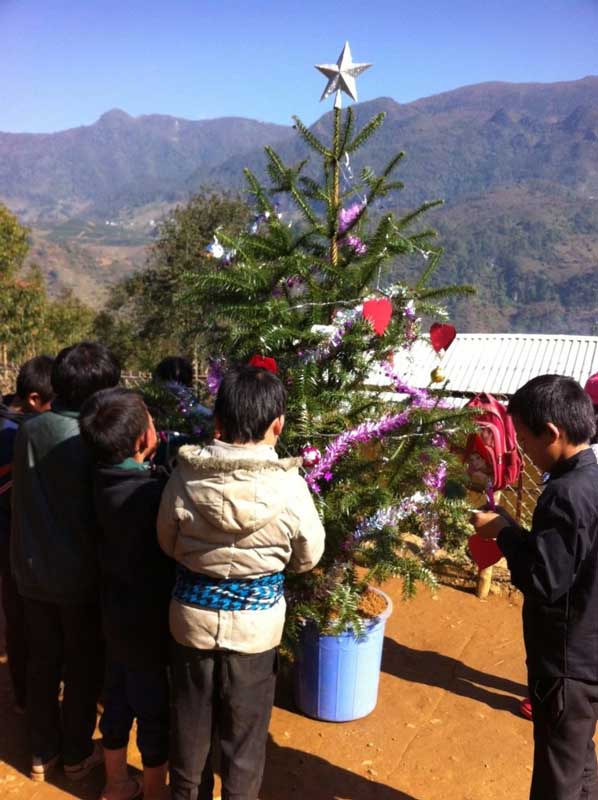 Siang Ling recalls, "As we were travelling to Hanoi, I looked at the fields ready for harvest as we drove past. God said, 'You've been happy at EDB. You've had 5 good years. If you continue to have 5 more, and more after, when you are 60, would you have done it any differently?' I could not answer that question. I was forced to reflect on my life choices."
Returning to Singapore, Siang Ling continued to work at EDB and serve in church. But God had planted a seed in her and continued to send signs to Siang Ling.
A close friend who was the FES staff worker for missions developed leukemia and passed away a short 18 months later. This was a stark reminder to Siang Ling that there was not much time to serve God.
At a Bible study session with some friends, Siang Ling prayed and when she opened her eyes, the first thing she saw was a tapestry depicting fishermen at Halong Bay in Vietnam. God said, "Go to Vietnam for a trip."
Work constraints were miraculously lifted and she was able to join friends on a trip to Vietnam. When she returned to Singapore, she felt a stirring within her that led her to want to pray. "I felt it had to do with Vietnam."
As all this happened, Siang Ling found herself re-examining her priorities. Her job provided well financially and her prospects were bright, but did she really want or need all this? "God caused my heart to realign and refocus on His plan for me," she says.
One Saturday afternoon, Siang Ling prayed, asking God to give her the conviction to go to Vietnam. She heard a small voice saying, "I have given you 70-80% clarity. Work on it. Take the first step or it will be disobedience." Siang Ling chose to obey God.
Joining OMF (formerly known as Overseas Missionary Fellowship) as a missionary, Siang Ling was allotted an allowance that was a small fraction of the pay she drew from her job at EDB. She had been prepared to count the cost but she was also taken aback by the quantum. After rationalising and struggling for 2 days and nights, Siang Ling concluded that the amount was sufficient to survive in Vietnam.
God reassured her, "This financial concern is the tip of the iceberg. There are more challenges ahead of you. You have to trust me. Trusting me on money and finances is probably the easiest thing you have to learn." From there, Siang Ling experienced release and relief. It was another step forward in this journey of faith and trust, and knowing who God was.
From there, Siang Ling discovered and understood God as El Shaddai – the Lord is my all-sufficient One. She explains, "In missions, God leads missionaries and the church to partner with Him to grow and understand El Shaddai. Missions opens us up to vulnerabilities and when we have the confidence that God is sufficient, we encounter El Shaddai. God proves Himself as the all-sufficient One and He comes through in the way He provides, protects and prospers."
God reassured her, "This financial concern is the tip of the iceberg. There are more challenges ahead of you. You have to trust me. Trusting me on money and finances is probably the easiest thing you have to learn."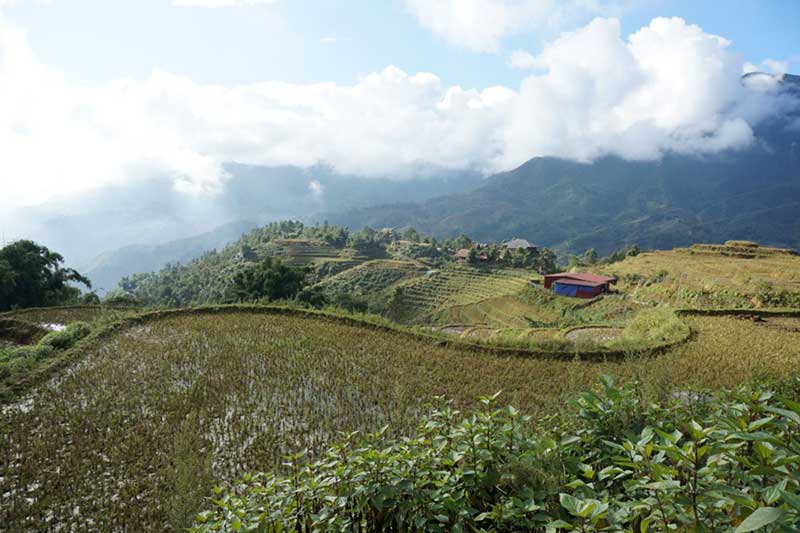 With that assurance, Siang Ling took that step of faith and entered the mission field. Almost immediately, she found herself having to lean on God, El Shaddai. She was supposed to work with another OMF missionary but this other missionary's visa was revoked. This meant she was left to work alone.
Next, she faced difficulties finding suitable accommodation that fit her small budget. God provided by bringing her to a local family, whose daughter was living in France and being hosted by another family there. The family wanted to do something similar for a foreigner in Vietnam and invited Siang Ling to stay with them. She ended up living with them for 14 years.
"I was looking for a house but God provided a home." Living with her foster family helped Siang Ling to be fully immersed in the local language and culture, hastening her assimilation in this new environment. She laughs as she recalls, "I would watch television programmes, such as the Korean drama Jewel in the Palace, dubbed in Vietnamese!"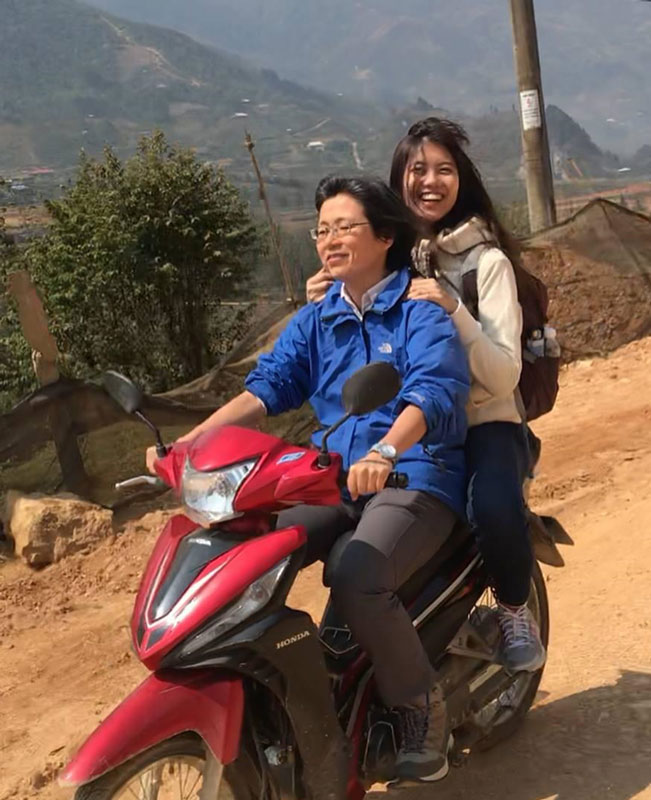 Siang Ling is back in Singapore after 14 and a half years in the mission field. She has been serving as a staff member at KKMC since the beginning of 2018. As she shares her story, she gives glory to God for providing for her, even as she answered the call to serve.
All photos courtesy of Chern Siang Ling.