New Discipleship and Nurture (D&N) lay ministry staff Jocelyn Choo shares about her journey with Christ and the unending love from a God that saves.
We spoke with our new D&N staff member to learn more about her, her Christ-centred journey and her self-care routine!
Welcome to KKMC, Jocelyn! Could you tell us about yourself?
I grew up in a small kampong at Muar, Malaysia and consider myself as a kampong girl! I was born in a traditional Chinese family, I had 9 siblings, but two of them passed away before I was born and my eldest sister passed away in 2004 due to critical illness, so there are only 7 of us now. Though we are scattered and living in different countries, we maintain close relations and remain in contact with one another.
Before I moved to Singapore, I lived in Australia and New Zealand for 10 years. In 2009, I completed my theological studies in Melbourne and was led by God to serve in Christchurch, New Zealand for 6 ½ years till March 2015. I decided to move back home to Muar that year in response to my late-father's request to spend time with him.
The move back was not an easy one at first. My father had made his request thrice: the first, was during a CNY home visit in 2013; the second, was when I was in Uganda for a mission trip, the third, was during another CNY visit in 2014 when I came back home. I struggled with having to give up everything in New Zealand to move back home. But again he asked if I could come back as he was diagnosed with dementia and was concerned that he wouldn't be able to recognise me any longer due to his failing memory.
My father's words weighed on me.
I started praying about it, and God asked me three questions, (1) "What do you think about honouring your parents?", (2) "How can you preach about this topic if you are not responding to your father's request?" and (3) "Would you regret not responding to him?"
I was caught dumbfounded by these questions and came to a realisation that, indeed, I would not have the courage to preach on the topic of honouring our parents because I wasn't leading by example. With much thought and deliberation, I resigned and moved home.
Whilst spending my time with my parents, God gave me the assurance that He would care and provide for me and my parents. I intended to fulfil what was needed of me at home and then return to New Zealand eventually. But after spending six months with my parents, and observing their deteriorating health, I decided to stay.
Three months before my father passed on, he came to Christ – it was the most precious assurance and grace from God.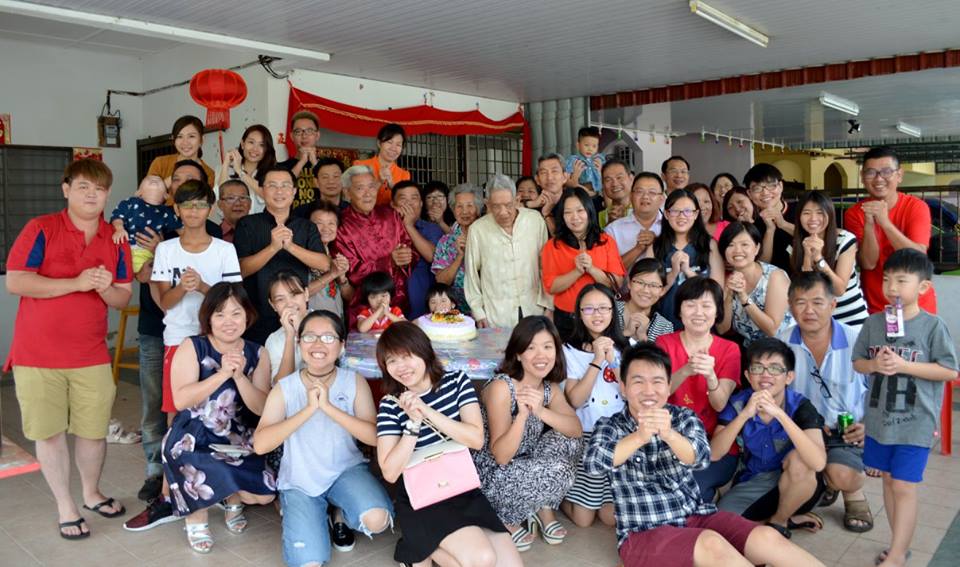 How did you come to know of Christ, coming from a non-Christian environment?
Growing up in a big family, there were always two key occasions that surrounded my childhood, one of death and another of birth. When I was 5 years old, I encountered an incident of death that made me question the true meaning of existence. The adults were not comfortable answering my questions as it was considered a taboo.
But with questions unanswered, I became obsessed with the idea of suicide without causing much bodily pain. God rescued me at the right moment when a group of Sunday School teachers came on an evangelical visit and sought my parents' consent to send me to Sunday School. My mom surprisingly agreed and brought me to Sunday School. It was then that I realised that my life had a purpose, and that God accepts and loves me. I decided to follow and accept Him as my personal saviour and Lord at the age of 12.
However, my father, after seeing that I was attending church regularly, started to fear that I would abandon Chinese traditions since I was now worshipping a "Western god".
He aggressively put a stop to it and gave me two options: Option 1, he would provide for me fully under one condition that I would never go back to church until I turned twenty-one; Option 2, to pack up, leave home and sever all familial ties if I still insisted on going to church.
I was devastated. My Sunday School teacher advised me, and explained that my parents are God-given guardians. I was still under their authority until I became an adult. He assured me that I could still pray and communicate with God without going to church. So I decided to honour and obey my parents.
I stopped going to church until I was 20 years old. Occasionally, I was allowed to attend bigger celebratory events at church. On the Easter Sunday when I was 20 years old, I accepted God once again and dedicated my life to Him. I took the courage to tell my parents that I still wanted to become a Christian and asked to be allowed to attend church again. My father kept silent but gave his consent. In 1997, I got baptised with the blessings of my parents.
With their blessings, I was able to further my theological studies in Australia. I witnessed how God softened my parents' heart. Even though my parents were not Christians then, they supported my desire to serve God.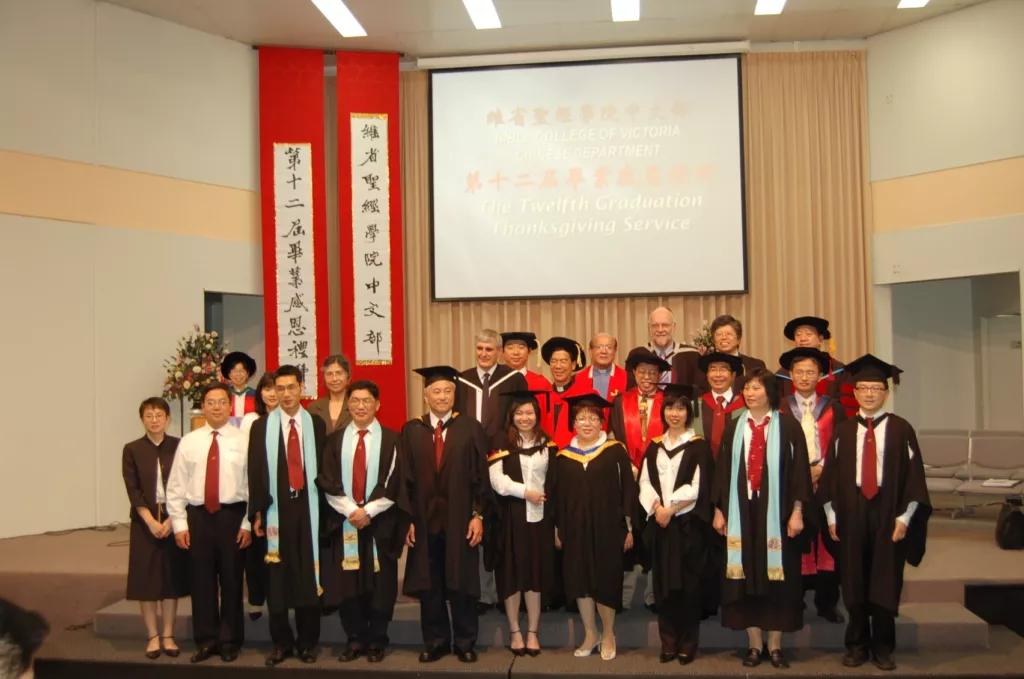 Could you share more about your role at KKMC?
I am the new lay ministry staff for the Discipleship and Nurture (D&N) ministry, where I work under Pastor Kenneth's guidance, to organise, train, teach and facilitate courses with D&N teachers. D&N classes include baptism and discipleship classes as well as topical or lifeskill courses as well. The D&N ministry is aligned with the church's vision to help people serve authentically and enthusiastically.
What does it mean to you to live a Christ-centred life?
Personally, a Christ-centred life is not about how much I am doing, it is not about how many tasks I've completed or whether I've reached my KPI. A Christ-centred life is about listening to God attentively and to obey His purpose and will. It includes examining myself, whether I am imitating Christ and growing to become more like Him, or whether I dare to make a change for Christ when God asks to.
Different people have different missions, and we need to ask ourselves whether our walk with Christ is about a self-centred endeavour or one where you hear the cry of others. I am reminded of one of Jesus' parables, "And if anyone gives even a cup of cold water to one of these little ones who is my disciple, truly I tell you, that person will certainly not lose their reward." (Matthew 10:42) NIV
How do you care for yourself emotionally, physically and socially, while doing Christ's work?
I always make sure that I eat well and have 8 hours of sleep daily. Without both, I'll be rather grumpy. It helps me navigate through wariness to be more recharged. I also like to listen to taizé – the style of Christian worship characterised by the repetitive singing of simple harmonised tunes, interspersed with readings, prayers, and periods of silence – it helps me to quieten myself.
I love going to the gym; a 10km walk is part of my routine. During my 100-minute gym time, I pray for someone that God prompts me to or asks God for direction and solutions. As a former journalist of a Chinese newspaper, and editor of a church magazine, I used to be quite a perfectionist and impatient, but I have gotten better since, after this routine. Self-reflection, self-readiness, exercise, sleep and food are all essential for self-care.
What do you consider as the ultimate comfort food for you?
I would say Whittaker chocolate is my favourite! I used to have so much of it in New Zealand because it was so cheap there, but it is a lot more expensive here in Singapore – twice the price! Once, I walked past Cold Storage and stood there for 20 minutes contemplating whether I should get it, in the end, I won, I walked off!
What book has impacted you the most?
God gave me different books in different seasons. In building my gentleness, the book titled The Silence of Adam (1998) spoke to me. It was a painful change that I needed to exercise.
Recently, I read a book on Brother Lawrence's series of letters titled The Practice of the Presence of God (2009). It's a peek into Brother Lawrence's struggles, and his thoughts on how he experienced God while doing chores serving Him in the kitchen. I'm a fan of Brother Lawrence!
If you could wake up tomorrow having gained any one quality or ability, what would it be?
If I could, I would want to have the ability to understand all languages. Languages are key to understanding different traditions and cultures, it would help me to to learn their worldview and help me share the Bible more effectively with different persons across the continents.
Are there any events that we should be looking out for at KKMC?
Baptism and membership class will be starting in September. We are encouraging new Christians and long-time church goers to prayerfully consider testifying God's goodness through baptism.
Thank you and welcome once again, Jocelyn! We look forward to giving you our warmest welcome and your well-deserved Whittaker chocolate in person soon!