The Methodist Church in Singapore released a statement referencing the recent announcement on the Repeal of S377A of the Penal Code.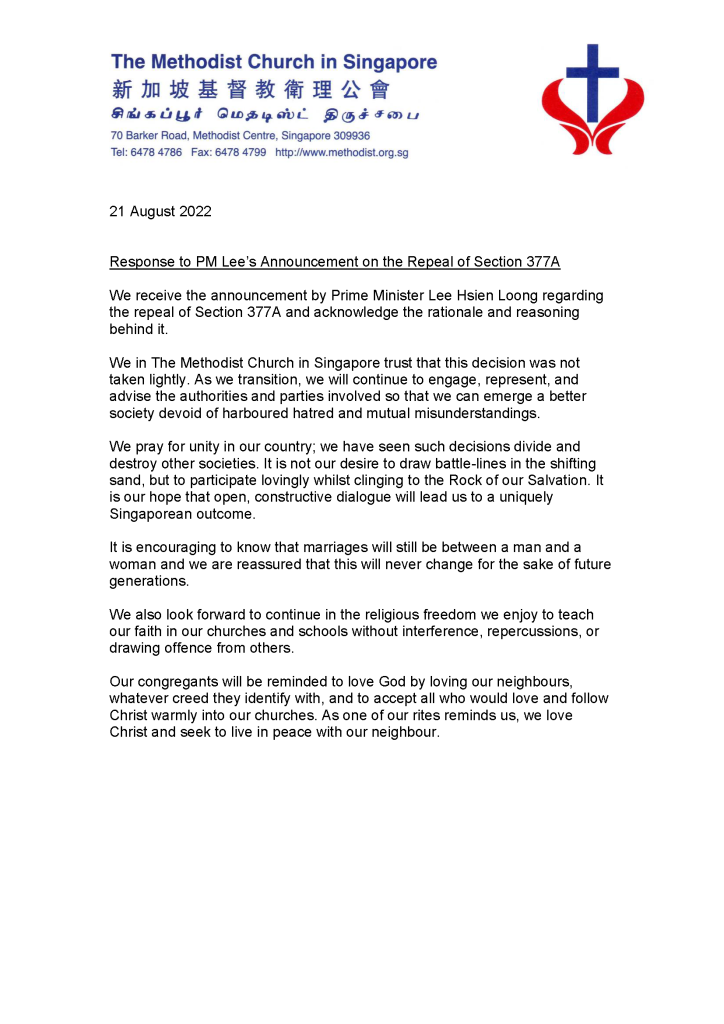 For more resources on this matter, please go to these two links:
https://message.methodist.org.sg/christian-response-to-repeal-of-section-377a-of-penal-code/
https://nccs.org.sg/wp-content/uploads/2022/08/NCCS-EngChi-Stmt-on-s377A-20220823.pdf
KKMC members and friends who have questions on this matter, please approach any of our KKMC Pastors.
Let us pray for our Nation, especially our political leaders that they will have the wisdom and courage to uphold the values that are right in the eyes of God.
We pray for our faithfulness to the Gospel, and go forward trusting God to guide and lead us.