A very satisfied Mr John Soh giving feedback on his training.
Kampong Family Affection workshop equips seniors to connect online for church activities.
Among the many changes that the Covid-19 pandemic brought about this year was the movement of church activities from the physical realm into the cybersphere. While we gave thanks to God for the opportunity to worship, study the bible and fellowship online, KKMC leaders were also mindful that some members and friends at KKMC were not yet proficient with the digital tools needed to access these activities for spiritual nourishment.
As such, the Seniors Ministry facilitated workshops in which trainers from Infocomm Media Development Authority (IMDA) taught KKMC seniors how to navigate digital channels such as the web browsers, YouTube and WhatsApp so that they could participate in the online church activities with ease. This programme is organised under IMDA's Seniors Go Digital initiative, which helps seniors to bridge the digital divide.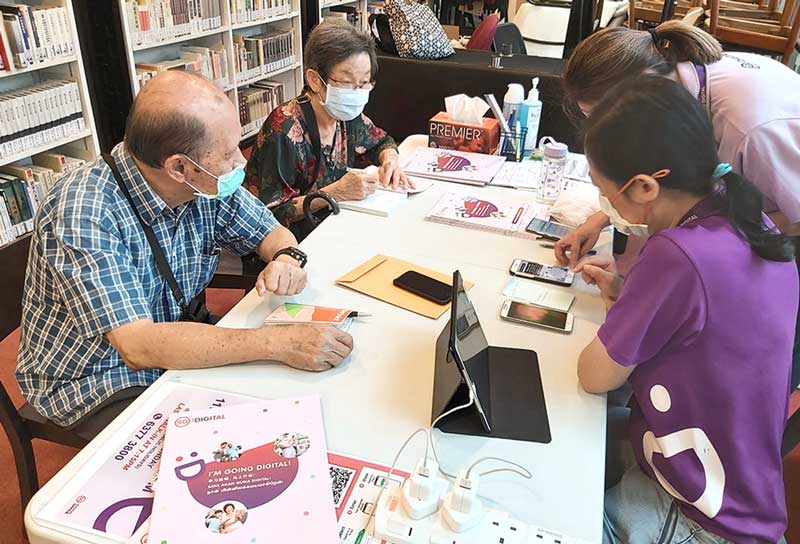 At the first workshop conducted at Library@Chinatown on Sunday, 15 November 2020, several participants went satisfyingly beyond their rudimentary knowledge of WhatsApp to discover functions such as deleting wrongly sent messages, attaching and sending pictures, making video calls and setting up group chats.
With online meetings replacing face-to-face meetings, one KKMC senior was particularly pleased to learn how to join a Zoom meeting. To help him retain his newfound knowledge, he was encouraged to conduct Zoom meetings with his family and good friend from church. This had the twofold benefit of him learning a new skill and maintaining contact with those close to him.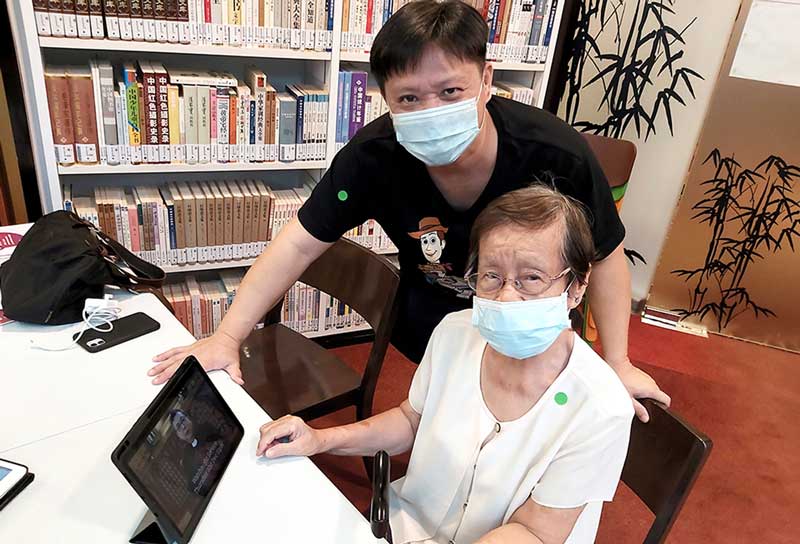 Thank God for the volunteers who lent their time and knowledge to familiarise KKMC seniors with the various digital tools, and for the enthusiasm of the participants who eagerly absorbed the lessons so that they could participate more fully in online church activities. May we continue to grow as a church family as we seek God and His Word, and in our care for one another