"Hi KKMC! We're YAF LifeGroup!"
Our LifeGroup is called YAF (Young Adults Fellowship). We were formed around 2005 or even earlier and have been around for a long time.
Many of us grew up together and we have journeyed together through the various phases of our lives, from university, looking for our first jobs, transiting between jobs, marriage and even being parents.
Recently, one of our LifeGroup members got married, and our LifeGroup came together to help him with his wedding preparations.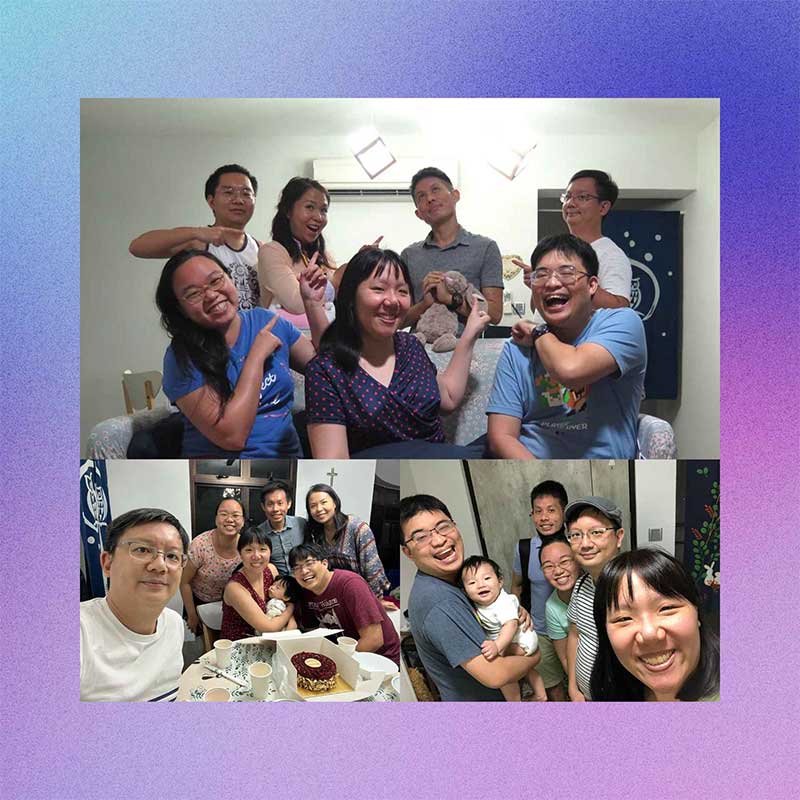 We meet once a fortnight on Wednesday nights at the home of one of our members in Redhill. We start at 7.30pm with dinner fellowship, followed by a time of reading the bible together, and end off with sharing and praying for one another.
What's unique about our LifeGroup is that we will always make time to meet no matter how busy we are. If we can't meet in-person, we will meet on Zoom.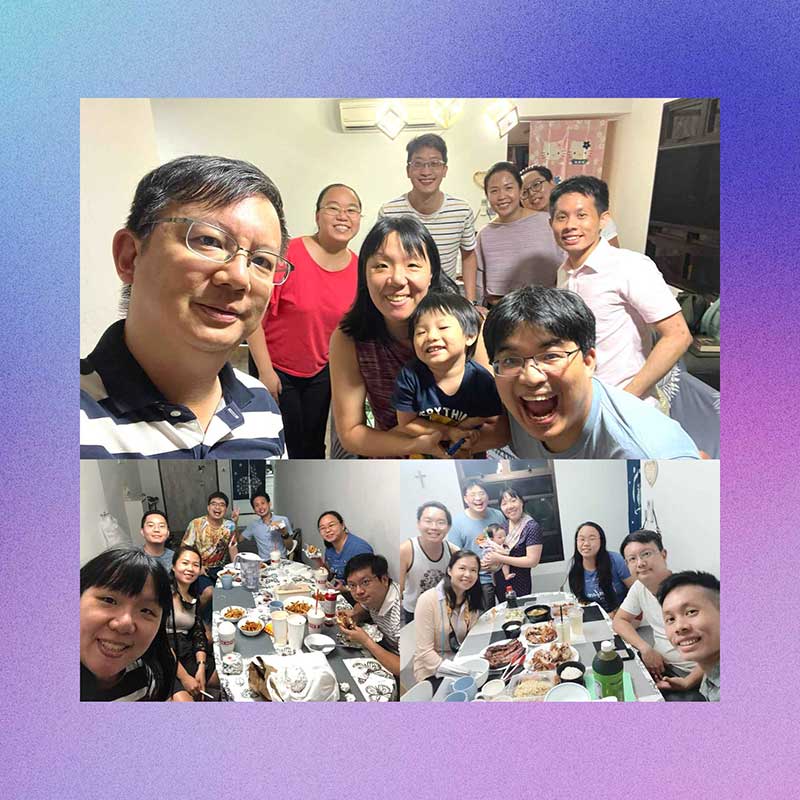 It is during LifeGroup that we are encouraged to hear each other's stories of prayers being answered, and how God has brought us through various challenging situations in life.
Through these stories, we are strengthened together as a LifeGroup to grow in our walk with God.
During the week, we will keep each other in prayer and stay in touch. We believe that fellowship doesn't end when LifeGroup ends, it continues during the week.
"I joined YAF back in January 2010 through a friend's invitation, and I was very warmly welcomed. I had prayed for an authentic community to fellowship in, and God truly answered my prayer then. If you're a young adult who desires to grow deeply in your relationship with God and in authentic fellowship, we welcome you to join us!"

– Sherwin, YAF LifeGroup
---
LifeGroup Ministry invites all KKMC members and worshippers to be part of a LifeGroup. "LifeGroup" – also known as cell group, care group, or small group in other churches – is a small group of worshippers who meet regularly to pray, worship, study the Bible and fellowship. We have many LifeGroups to suit different stages of life and ages. To join a LifeGroup, or start one of your own, please sign up at https://kkmc.org.sg/lifegroup.