"Hi KKMC! We're Punggol LifeGroup!"
There are 16 members in our LifeGroup and we meet on the first and third Saturday of each month in Punggol.
During our LifeGroup sessions, we share and pray for each other. After that, we sing worship songs and hymns before studying the bible together. We each take turns to lead the bible study.
LifeGroup often ends with fellowship and eating the snacks we have brought.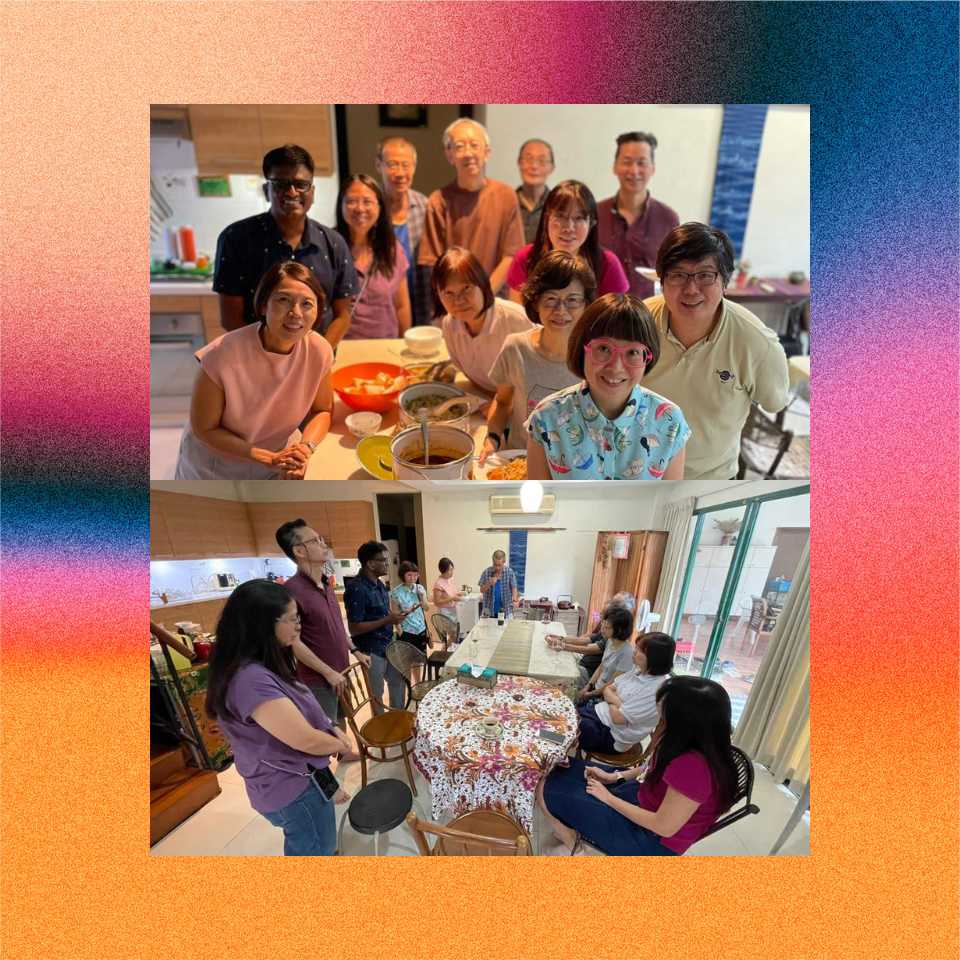 Every three months, we have a meal fellowship at someone's house or in a restaurant! We also like to take walks in parks before ending the day with a nice meal together.
As a LifeGroup, we've been on retreats to Malacca and Batam for a time of fellowship, food, and studying God's Word together.
It has been fun participating in various church activities as a LifeGroup too.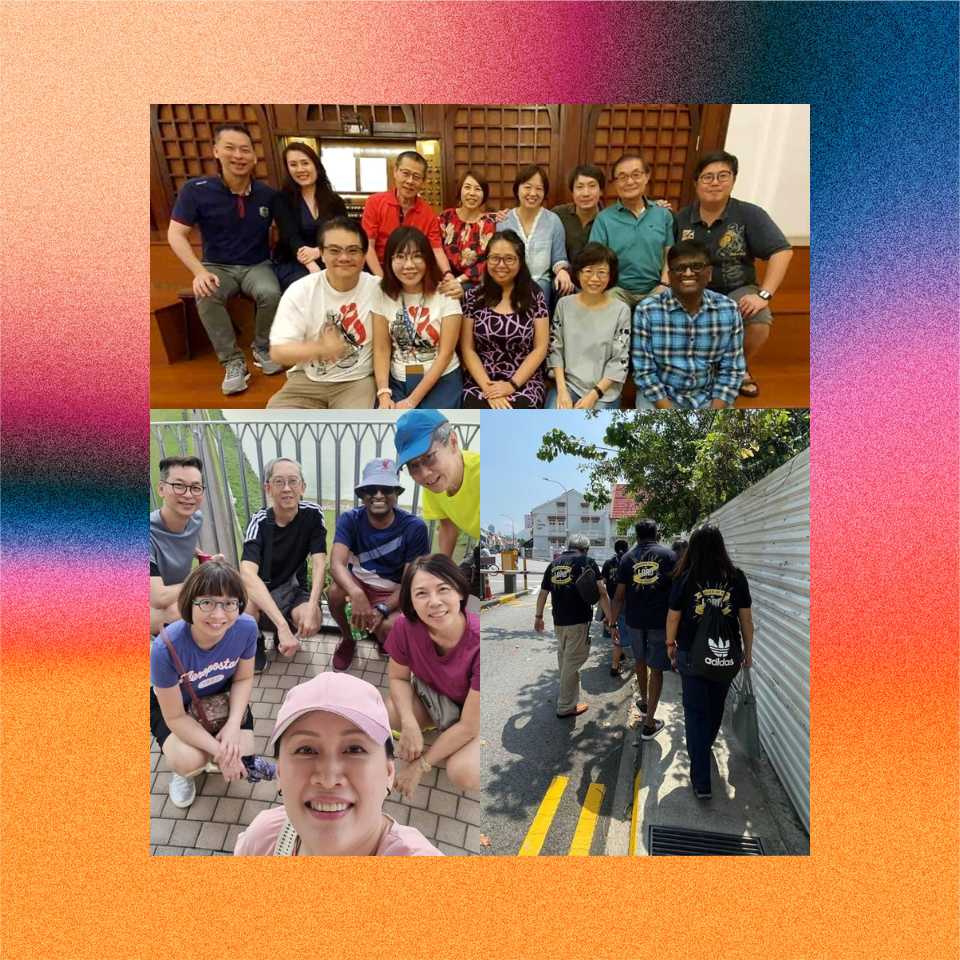 "My hubby and I were invited by my brother, Keok Tong, to join Punggol LifeGroup. We used to only attend Sunday service and only had a "hi-bye" acquaintance with other church members. Only after joining this LifeGroup did we become more involved in the lives of others, and experienced worshipping God as a community instead of individually. We encourage those who are not in LifeGroups to consider joining one. You can try attending a few to find out which LifeGroup you feel most comfortable in."

– Priscilla, Punggol

LifeGroup
---
LifeGroup Ministry invites all KKMC members and worshippers to be part of a LifeGroup. "LifeGroup" – also known as cell group, care group, or small group in other churches – is a small group of worshippers who meet regularly to pray, worship, study the Bible and fellowship. We have many LifeGroups to suit different stages of life and ages. To join a LifeGroup, or start one of your own, please sign up at https://kkmc.org.sg/lifegroup.