"Hi KKMC! We're LEAF LifeGroup!"
LEAF LifeGroup was formed in 2015 when we were a group of young adults serving in different capacities in church. The LifeGroup was a space for us to be fed and refreshed both spiritually and physically.
We meet for lunch on the 2nd Sunday and for bible study on the 4th Saturday of each month.
A typical session involves us sharing about what's happening in our lives, praying for each other, and studying God's Word together.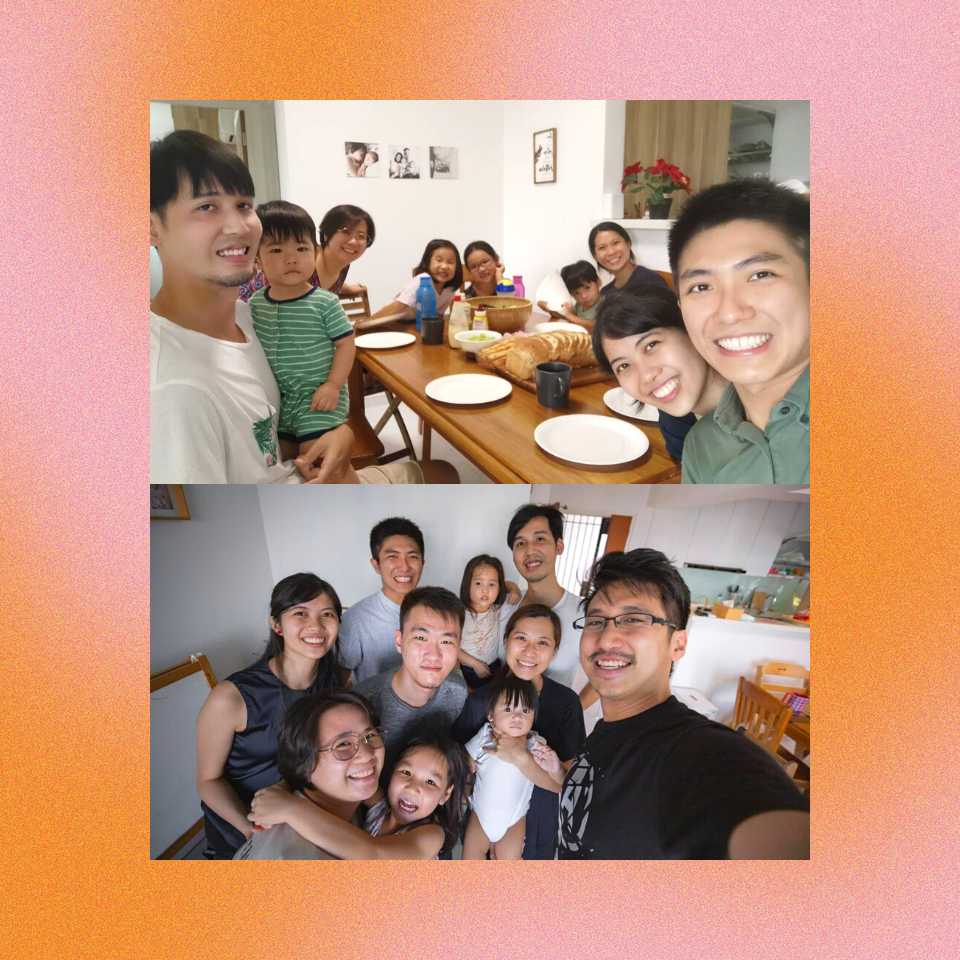 Over the years, by God's grace, we have grown and some of us have even started our own families.
As it can be challenging for parents with young children to remain connected, we became more intentional in making the children feel a sense of belonging with the LifeGroup.
Food is also an important part of our LifeGroup. Recently we met up over burgers and fries – nothing beats having great meals and fellowship together!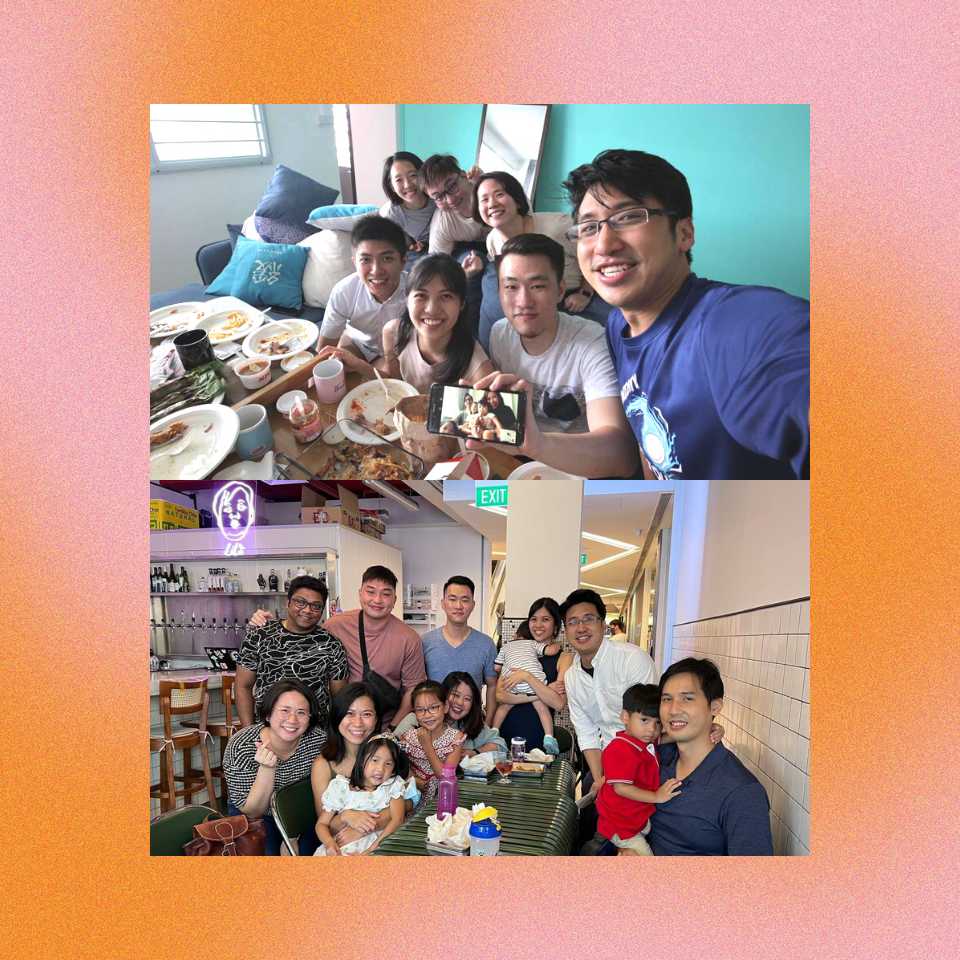 "Around early 2022, my friend asked me to join LEAF. I hadn't been part of an active LifeGroup for over four years and wasn't sure if I could fit into an established LifeGroup. Looking back on my past year in LEAF, I can firmly say it was part of God's perfect timing. Around then, I had also made the decision to leave my very first full-time job and felt ready to explore LifeGroup again. Through LEAF, God has so graciously provided a community for me to grow in and with during this new season of my life. "

– Michelle, LEAF LifeGroup
---
LifeGroup Ministry invites all KKMC members and worshippers to be part of a LifeGroup. "LifeGroup" – also known as cell group, care group, or small group in other churches – is a small group of worshippers who meet regularly to pray, worship, study the Bible and fellowship. We have many LifeGroups to suit different stages of life and ages. To join a LifeGroup, or start one of your own, please sign up at https://kkmc.org.sg/lifegroup.