"Hi KKMC! We're God's Family LifeGroup!"
Our LifeGroup, God's Family, was started for those staying around Bukit Batok 33 years ago, in 1990.
Back then, when our children were young, they looked forward to our LifeGroup meetings too.
We used to meet once a fortnight. However, as we are getting busier in recent years with our families and grandchildren, we now meet once a month instead.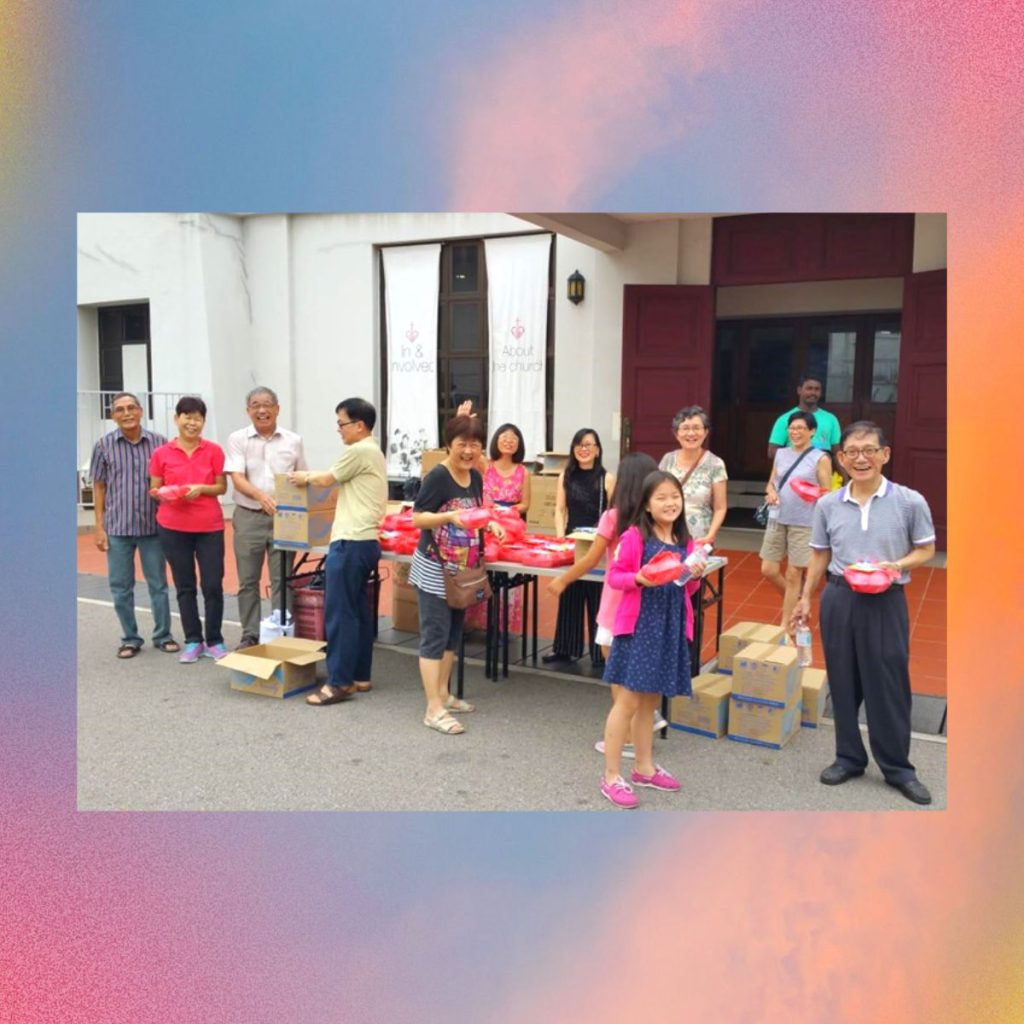 We raised our families together, we shared parenting tips, prayed with, encouraged and supported one another.
And today, many of us are busy grandparents!
Apart from going on outings and meals together, we also have an active WhatsApp group, where we share our concerns and requests for prayer in real time.
"My LifeGroup came alongside us when my late husband was battling cancer. They brought his favourite food to cheer him up and prayed for him. Over the last 30 years, we have built many bonds and I don't think I will still be in church if I didn't join a LifeGroup. I guess God has placed us in this community, so that we can truly love each other as He has loved us."

– Boon Quey, God's Family LifeGroup
---
LifeGroup Ministry invites all KKMC members and worshippers to be part of a LifeGroup. "LifeGroup" – also known as cell group, care group, or small group in other churches – is a small group of worshippers who meet regularly to pray, worship, study the Bible and fellowship. We have many LifeGroups to suit different stages of life and ages. To join a LifeGroup, or start one of your own, please sign up at https://kkmc.org.sg/lifegroup.