"Rejoice in the Lord always. I will say it again: Rejoice!"

Philippians 4:4
This was the theme verse that members of our Young Adults' (YA) community in KKMC focused on as they gathered for an evening of worship, sharing and reflective prayer on the 28th of May, 2022.
As a continuation of the YA Ministry's worship session titled "Come As You Are", or CAYA in short, we looked at the theme of 'Rejoice' as a follow up to the session in December 2021 about 'Rest'. In this session, the focal point was on being able to rejoice in God, regardless of the tough situations that have been brought about by Covid-19 (I.e., new work environments, jobs, or schools).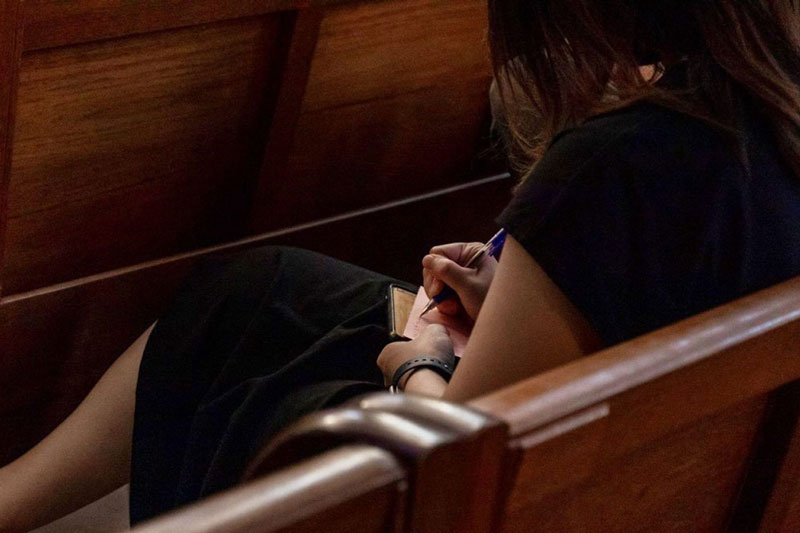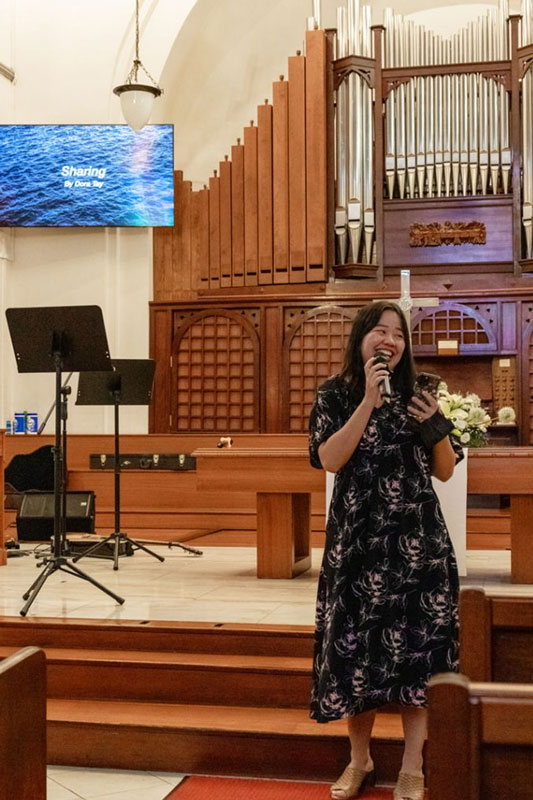 Through a wonderful time of worship, prayer and testimony led by one of our young adults, we spent time in personal reflection in which we wrote on cards our thanksgivings, reasons to rejoice and prayer requests for God to help us overcome the obstacles in our lives that have deterred us from rejoicing. These cards were voluntarily read out in the Sanctuary and the YA community thereafter shared a beautiful time of communal rejoicing, giving thanks to the Lord for His presence in our lives and praying for those who are still searching for joy in the Lord.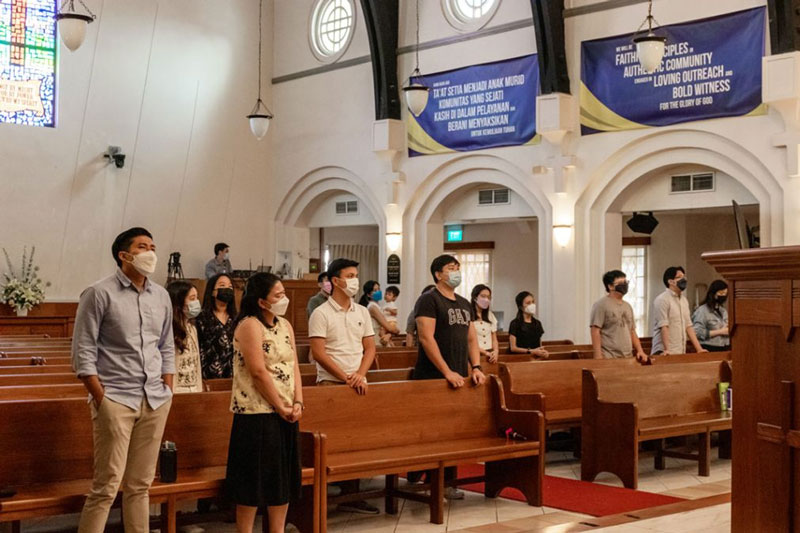 The session concluded with a strong understanding that God is the reason for our rejoicing, and that the circumstances in our lives do not change who He is. We were reminded that it is 'who' God is, and not 'what' is happening around us, that is the source of eternal joy. In always looking to God, and the community that He has placed us in, we can give thanks for His presence in our lives, and for that we rejoice!
Let us come together as a community and keep our YA in prayer– to journey alongside, guide and mentor them as God work great things in their lives and the YA ministry. Let us rejoice in Christ Jesus! Hallelujah, Amen!
Daryn Ho, KKMC YA