KKMC Young Adults Ministry held a three-session series to discover more about spiritual gifts to refresh their purpose for serving God at church. They recount their journey through the sessions and share four key qualities of service central to faithful stewards of God.
In a series called Blessed to Bless, 20 of us comprising of KKMC young adults and young-at-heart met together over three Saturday afternoons to discover our unique gifts, styles, and passions that God had blessed us with, to learn to better steward these gifts to bless our community for God's glory.
The introductory activity saw us split into small groups, with the instruction to imagine a church. As we shared, we realised that service that was rooted in our sinful natures might lead to burnouts, conflicts, or disunity at church. Thus, we need a good paradigm to be fruitful and fulfilled in service.
Service that focuses on God
Jesus replied: 'Love the Lord your God with all your heart and with all your soul and with all your mind.'

Matthew 22:37
The teaching segments were led by Siang from the Pastoral Team and Bernice from the Discipleship and Nurture Ministry. In Matthew 22:37, we learnt that our obedience to God's commands is motivated by our love for Him and our desire for His glory.
In 1 Corinthians 12, we also learnt that spiritual gifts are given by God, through the Holy Spirit, according to His grace and design.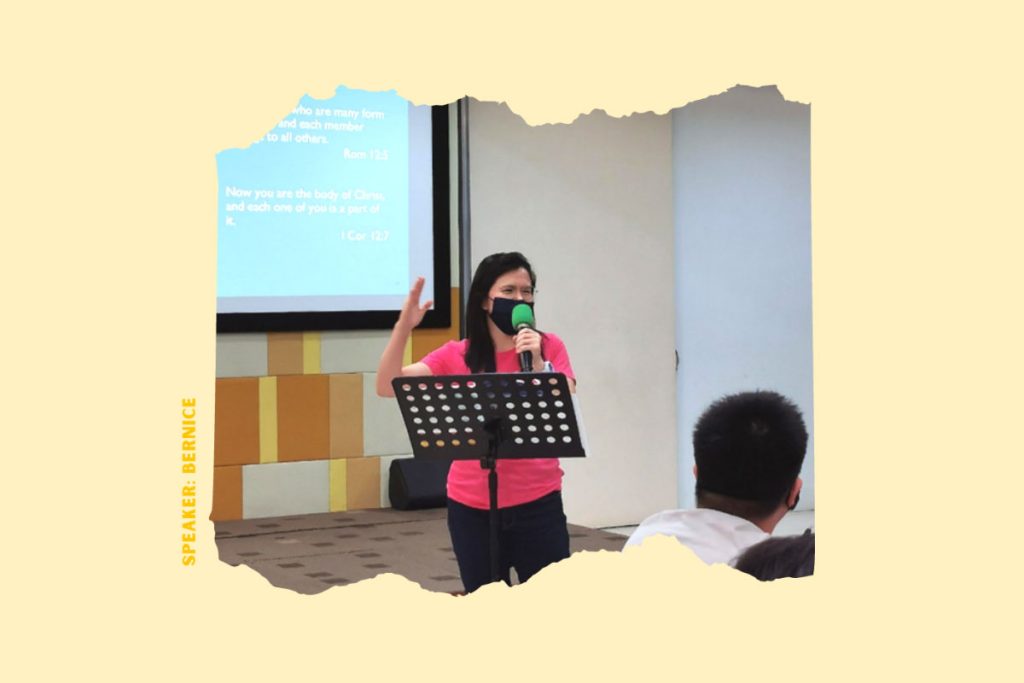 Also, Bernice shared the importance of being interdependent as we serve alongside one another, remembering that each member of the body of Christ belongs to all others as well (Romans 12:5).
Service in love for one another
And the second is like it: 'Love your neighbour as yourself.'

Matthew 22:37
In the exploration of spiritual gifts, we went through Bible passages that listed spiritual gifts, from administration, to encouragement, intercession, shepherding, and more.
The facilitation segments led by Jerusha and Eugenia from the Young Adults Committee encouraged us to ponder what our gifts were through filling up questionnaires as our homework, and we later shared our gifts and inclinations with each other.
To make a significant impact for God's kingdom with our new-found spiritual gifts, we learnt that it was important to serve with God's love in our hearts for one another (1 Corinthians 13:1-3; John 13:5).
Service that brings a deeper appreciation of God and each other
For you created my inmost being; you knit me together in my mother's womb. I praise you because I am fearfully and wonderfully made; your works are wonderful, I know that full well.

Psalm 139:13-14
Through various reflection activities, we identified our personal style of relating to people and the world around us. We also identified our ministry passion that compels us to make a difference for God's kingdom.
As we listened to each other's sharings, we gained a deeper appreciation of how God has created each of us to be unique. Together, we are a stronger community because of the diverse styles and passions that each young adult brings.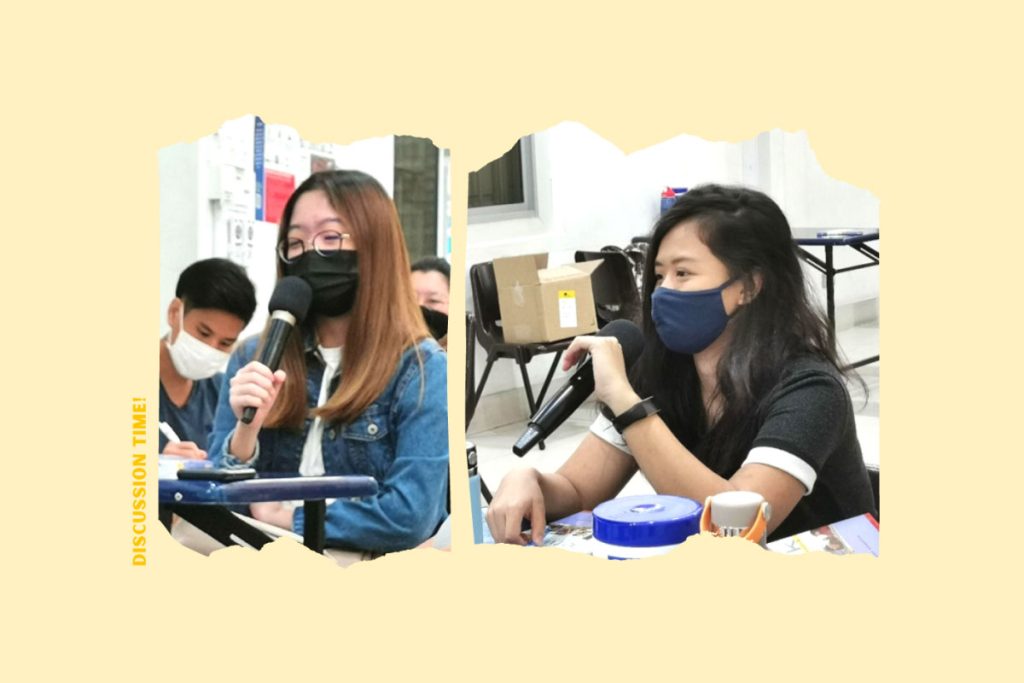 There was also a sharing of an overview of different ministries in KKMC. This gave us a wider vision of how each ministry contributes in a unique and important way to our church's vision to build faithful disciples in authentic community engaged in loving outreach and bold witness for God's glory.
Service for the long-haul
To conclude our series, we were reminded to faithfully steward our gifts from God through our lifetime, and not simply for a short season (Matthew 25:14 – 30).
Truly, we praise and thank God for seeing us through Blessed to Bless. The sessions have refreshed our purpose and perspective to serve according to God's ways. The sessions have also affirmed God's special work and gifts in each of our lives, for building up the church.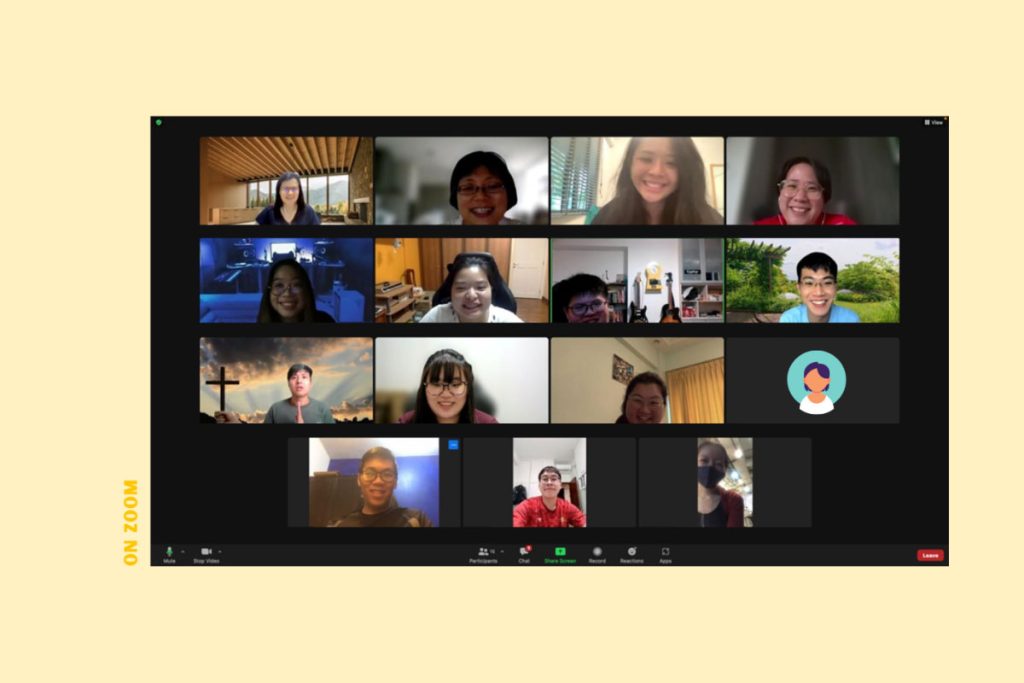 With renewed hearts, we pray that each of our young adults would find their place to serve with joy and fruitfulness at KKMC to the glory of God.
If you are a young adult aged 19 to 35 years old, or simply young-at-heart, please consider joining us for future sessions! Stay tuned for more details!