Jodi Yong is a member of KKMC and a full time staff at Cru Singapore. She co-ordinates Cru's WOW MOM ministry (Women of Worth. Moms on Mission), a ministry she joined even before she became a mother. Now as a mother of five and an experienced mummy-mentor of 22 years, she shares with us some pearls of wisdom she's gleaned from her mothering journey.
Hi, I'm Jodi Yong and I have 5 children.
I am thankful to God for giving me these 5 precious children. God made me a mother and through mothering, has been teaching me to appreciate Him as my parent. I'd like to share three lessons I've learned through my mothering journey, which I've termed as F.L.Y.
Forgive
Look at the sinner's potential
You before me
Forgive
Jesus said, "Father, forgive them, for they do not know what they are doing." And they divided up his clothes by casting lots. (Luke 23:34 NIV)
Nine years ago, on a Saturday night, my family was making our way to a Christmas gathering with our LifeGroup. While we were happily chatting in the car, the atmosphere turned tense when we talked about the mobile phone (at that time, my 3 older children were sharing one mobile phone).
My young teen grumbled about how this arrangement inconvenienced them. Of course, the tween opportunist added fuel to fire by agreeing. Interestingly, the other teen withdrew from this verbal war.
Driven by their negative emotions, they moved on to say nasty things about us. One angry teen said, "I mourn for my baby brother who will have such lousy parents, parents who will not, and cannot provide each child with a mobile".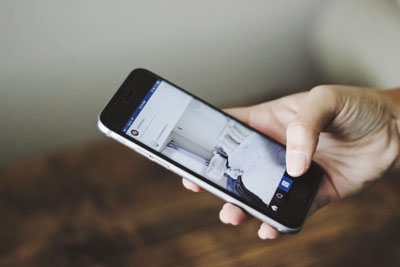 That statement really cut deep into my heart.
My anger was like hot steam in a pressure cooker that could burst out to scald anyone. At the corner of my eye, I looked at my husband who was driving. He was calm and did not seem offended by such cutting words. He said with a smile that he had heard their concerns, but this was not the right moment to talk about it. He scheduled a discussion with them the following Monday.
Throughout the journey, I cried quietly.
The next day, I needed time alone to sort out my emotions before the Monday meeting. I went to my favourite cafe. I was all ready to complain to God about my disrespectful children. A thought came into my mind: "Forgive them, for they know not what they are doing" (Luke 23:34). I knew then forgiveness was the right response to my defiant children.
Monday came, discussion time. My husband and I sat the three down. Surprisingly, they could not remember why we were meeting. They went on to chat about some happy stuff. I was totally astonished by the swift change. Maybe it had been their hormones at work. Indeed they did not know what they were doing.
This incident taught me not to take offense at harsh words spoken by my immature children. Indeed, more adventures await as I parent my growing children!
Look at the sinner's potential
One school-day morning in 2015, I almost marched into my sons' primary school. I wanted to take over the principal's microphone and roar, "熊豪安,你给我出来!" ("Jairus, you come out!")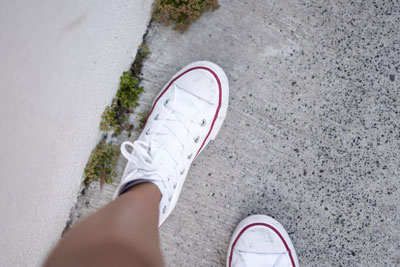 I was fuming mad. I was convinced that my mischievous P6 son had played prank on my P2 boy, who were not on good terms, by hiding his school shoes. Not once, but twice. I had to search high and low for the shoes, all the while fearing that he would be late for school.
God stopped me from doing this foolish thing. At the school gate, the Holy Spirit said to me, "Look at the potential of a sinner". I felt like laughing and crying at the same time. God really has a good sense of humour. I knew He was referring to someone's sharing on the book of Philemon a week ago. In summary, Apostle Paul wrote on behalf of Philemon's slave Onesimus, who had wronged his master and ran away. Paul wanted Philemon not just to forgive the young man but also receive him as a brother in Christ.
So I let go of the desire to punish. Instead, I testified to my children about God giving second chances and His positive view on the erring child. I turned the moment of anger into a teachable moment for my children.
By the way, I had made a wrong guess on who the erring child was. It was not Jairus. Some years later I got to know it was the owner of the school shoes who had been responsible for the disappearing shoes. Ha. That's a story for another day.
You before me
Do nothing out of selfish ambition or vain conceit. Rather, in humility value others above yourselves, not looking to your own interests but each of you to the interests of the others. (Philippians 2:3,4; NIV)
I wish I could say I am a selfless mother, but often the opposite is true. It is so easy to put myself before my husband and my children.
An entry from my journal in 2011 reads: "I always take great pride in being able to multi-task, for example, carrying my baby while chairing a meeting, sending messages while nursing my baby, taking care of the five children while keeping to deadlines. But recently, I have been having doubts on whether I have been doing things the right way… In my efforts to multi-task, I recognise that I lose the chance to enjoy a closer and deeper relationships with my loved ones. I have missed out on the enjoyment of seeing the beauty of my baby and connecting with him while I am nursing because I was busy sending messages at the same time. I am connecting to someone else, yet neglecting the precious child who is just before me. I was shocked to realize I'd made the mistake of having a distracted heart. Yes, I am distracted, not focused at all."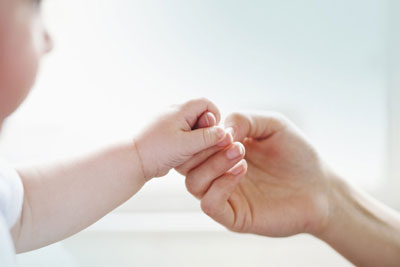 My baby has since grown to be a pre-teen. But I am still as distracted as before. With increasing technology, I am having been distracted with social media, online shopping and K-drama. To be more intentional in connecting with my pre-teen, I have switched off notifications from social media. I need to be intentional to put him before myself.
How about you? What have you learned about God through your parenting journey? May we allow the Holy Spirit to empower us in this parenting journey, so that we can FLY and soar for His glory.
Check out Jodi's ministry at http://cru.sg/wowmom. Together with a team of Christian mummies, she also reaches pre-believing mummies through http://fb.me/realmums.