Stay connected with Pastor Kenneth's latest pastoral letter to the congregation.
Hi KKMC members and friends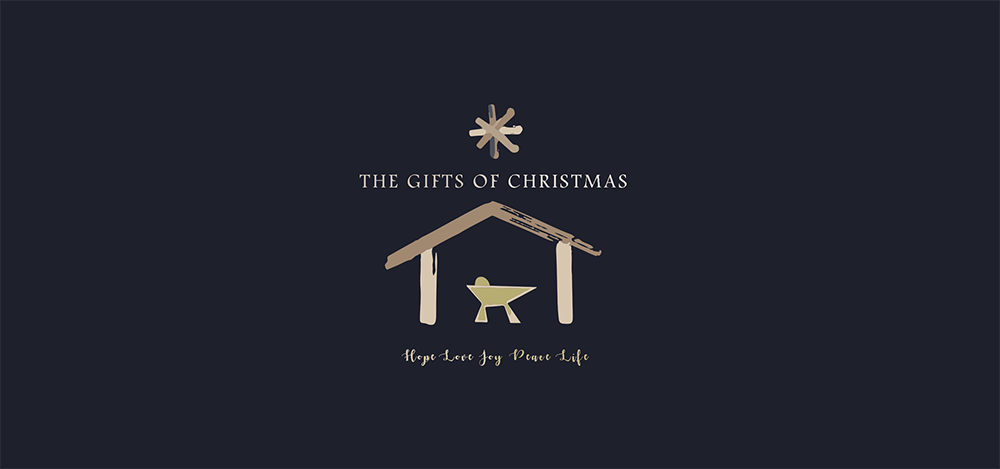 Blessed Christmas 2020
I wish all of us God's peace and grace. I pray and trust that we all had a joyous and
meaningful Christmas Eve and Day last week praising God for the gift of Jesus –
Emmanuel: God with us.
Watchnight (Covenant Renewal & Holy Communion) Service
Do remember to join us for our Watchnight Service on-site at KKMC (if you already
have booked a slot) or online as we live-stream this Service on the YouTube "KKMC
Live-Stream" Channel on 31 Dec at 11pm.
Phase 3
As Phase 3 started on Mon, 28 Dec, let us keep praying for ourselves and everyone
living in Singapore to continue to act wisely and safely, so that we all can help play
our part in the fight against COVID-19.
"Devotional Worship Service" (DWS) from January 2021
– on-site and live-streaming
From Jan 2021, we will be holding our DWS on Sundays at 8am & 10am for our English
Congregation, at 2pm for our Mandarin Congregation, and at 5.30pm for our Tamil
Congregation. The DWS will be for a 1-hour long and as similar to what we had before
COVID-19 as far as possible. Congregational singing will still however not be
allowed for the time being. We are looking into having live presentations in due
course as permitted.
For the English Congregations, the Sacrament of Holy Communion will continue to
be conducted on the first two Sundays of each month. For Mandarin and Tamil
congregations, the Sacrament of Holy Communion will only be conducted on the first
Sunday.
Do note that each Sunday, we will also be live-streaming our DWS now on the
"Kampong Kapor Methodist Church" YouTube Channel so that those at home can
join in worship at the same time with those at church. But in case any of us are not
able to join in for the live-streaming of the relevant DWS, the Services will be
recorded and uploaded later also on the "Kampong Kapor Methodist Church"
YouTube Channel for us to catch up on.
Cessation of Pre-Recorded Sermons and Worship Service
With the above development on live-streaming each Sunday, after having done it
since end-March for nine months, we will stop pre-recording sermons and worship
services at the end of this year.
Thank You Very Much
At this point, I want to thank all who helped over the past 9 months in the pre-
recording of the Sermons and Worship Services, the Welcome and Safety Teams
on-site, the Church Staff and Leaders, etc. There are just too many of you to name
individually, and I am also sure that you would not want me to do so, as you have
faithfully served in this manner behind the scenes out of love for God and His glory,
as well as for the edification of others! A BIG THANK YOU to you all!
TraceTogether App or Token
For more effective contact tracing, as required by MCCY, please remember to download the
TraceTogether App onto your handphone or get a TraceTogether Token for SafeEntry
purposes at Church from January 2021. Do assist us in building a safe and authentic
community for all.
Church Focus for 2021
Following on from our desire to be Faithful Disciples (2019) in Authentic Community
(2020), the focus of our church for 2021 will be the 3 rd limb of our Vision Statement –
Loving Outreach – based on 1 Corinthians 13:4-8a and James 1:27. May God help
us to grow in this aspect of life and ministry as a church!
Church Prayer Watch & Week of Prayer
To help us start 2021, we will hold a Church Prayer Watch on Sat, 9 Jan, 9 to
11am via Zoom to start our Week of Prayer from 9 to 16 Jan. Watch out for more
details.
KKMC's 127th Anny Service on Sun, 24 Jan
We will celebrate this special occasion at our 8am Service and 10am DWS (both will
be live-streamed). Our guest preacher will be Rev Alvin Chan, Pastor-in-Charge,
Trinity Methodist Church and District Superintendent 3. The theme is "Loving
Outreach – Neighbours and Network"
Seminar on Loving Outreach – "Neighbours and Network"
on Fri, 29 Jan – 8pm to 9.30pm and Sat, 30 Jan – 9.30am to 11am
To help think more deeply on our focus for 2021, we will have Rev Dr Daniel Koh
address us over two sessions on this topic based on 1 Corinthians 13:4-8a and
James 1:27. He will also update us on the revised Methodist Social Principles and
help educate us about how Methodists view social and moral issues. Watch out for
more details.
Blessed New Year 2021
Lastly, may God grant us all A Fruitful New Year 2021 so that we, at KKMC, may
truly be engaged in Loving Outreach to all in our neighbourhood and network!
God bless and take care
Ps Kenneth